Rolex Submariner ref. 1680 (White Sub) - It wasn't my first vintage watch, but it is one of my favorites and made its permanent place in my collection after i bought and sold a few Vintage Rolex timepieces in the past. It is a great daily-beater with the plain colors, sporty design, date feature, attainable economic 25-127 plexi glass and a solid fit on the wrist.
I acquired the watch through instagram from a watch collector/dealer living in Paris - France. I was observing both references 1680 & 16800 for sometime and was convinced that 16800 would make a good beater as it features matte dial with sapphire crystal. I finalized my search as my interest and passion grew for the importance of the iconic 1680 ref. in Submariner history, so i pulled the trigger as i came across this piece.
Some of the main characteristic features of the watch that grasped my attention; Perfect egg-shell maxi plots on the untainted MK1 matte dial and original matching hands. The ultra fat even case which i think had a minimal polishing work done in the past, original ''silver'' date-wheel and faded (grey/blue) fat font insert.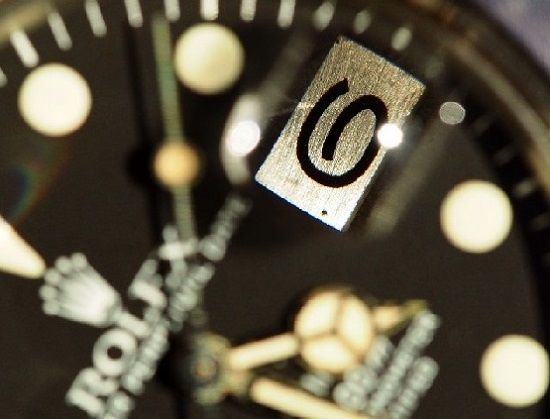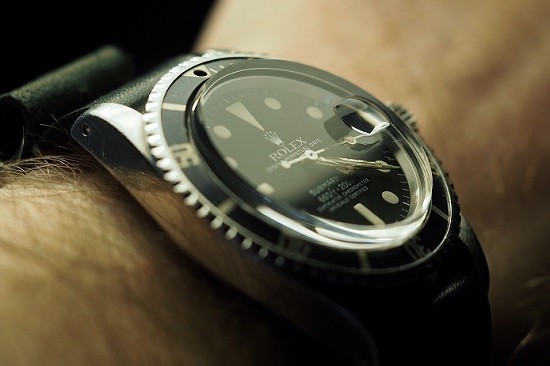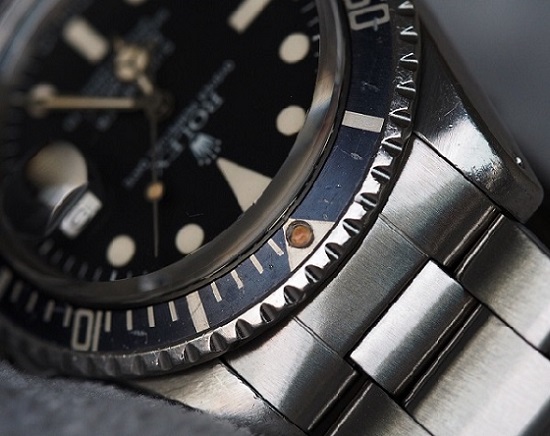 Let's move into some technical and horological details about the reference 1680;
The date feature was first introduced with 1680 to the Submariner in 1966. The production of this ref. continued until 1980. The ''Submariner'' font was written in red up until 1972. Red subs were produced less in ratio - Somewhere around %40 (reds), %60 (whites). This is the reason red submariners are more collectible among the collectors as it was produced less in number and in earlier years. It has a C.O.S.C. - 1570 movement and 200 meters water resistance. The first gold materiality in Submariner was also in 1680. It was launced as a luxury-watch for the first time, as it was being projected as a tool-watch before.
''SUBMARINER RED''
(Photo: hqmilton)
''SUBMARINER WHITE''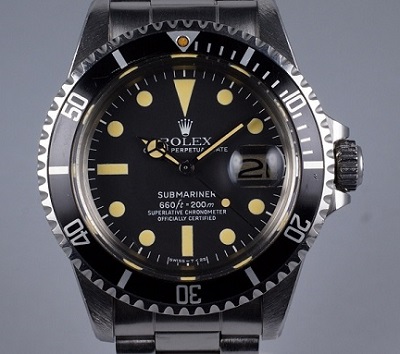 (Photo: hqmilton)
Another difference we can see between the ''Red'' & ''White'' Submariner is the crown Twinlock Crown vs Triplock Crown
''702 Triplock 7mm Crown and Tube'' was born in 1971 and introduced to the Rolex AD's in january 1972. This improvement was adapted to the refs. ; 5512/13, 1680, 1665, 6263, 6265.
The 9315 folded link bracelet with 280/380 end-links were being used for the earlier 1680's (Red Subs) and it was replaced with the 93150/580 end-links which is more durable and prevented stretching to some extent. Both 9315 & 93150 had divers extension and locking system on the clasp. It is often called as the ''tuna-can clasp'' among the collectors due to being light and having the bracelet patern pressed on the clasp.
We can see that the white subs also have different dial configurations. The one captured in the images from my own collection is a 1978 Submariner - MK1 (Lemrich) dial. Rolex was obtaining the dials from different manufacturers at that time. MK1 and MK3 matte white submariner dials were from ''Lemrich'', and MK2 matte white submariner dials from ''Beyeler''.
The life span of tritium material which is applied on the plots and hands are nearly 15 years, so the examples from that era aren't lightening the dial in the dark anymore.
1680 offers the 127 cyclops plexi glass - Being thought that ''It is irreplaceable and have a more warmer look compared to the sapphire crystal'' among the vintage collectors. The term ''top-hat'' comes from it's height and sharp distinctive look to 1680. The earlier non-date versions of Submariner came with a dome shaped plexi glass known as the ''T-19'', and the 1665 Sea-dwellers with the ''T-39'' dome plexi glass.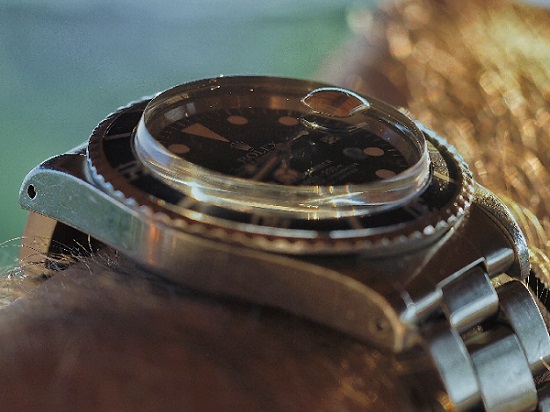 It is a tough watch which can take some beating and could be easily combined with casual or elegant looks. Oyster case fits perfect on the wrist while offering a solid yet comfy feel. The ''lug-holes'' is a classic for the vintage lovers which makes the removal of the bracelet easier. It is very handy for those who like to use their watch with different leather or nato strap combinations.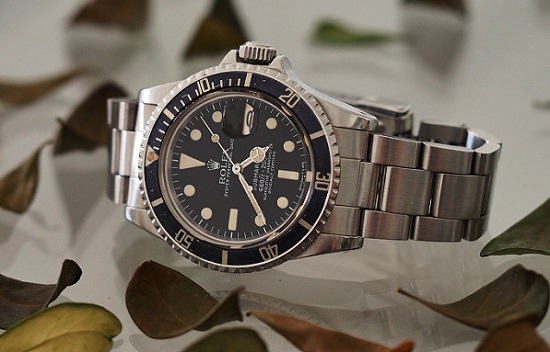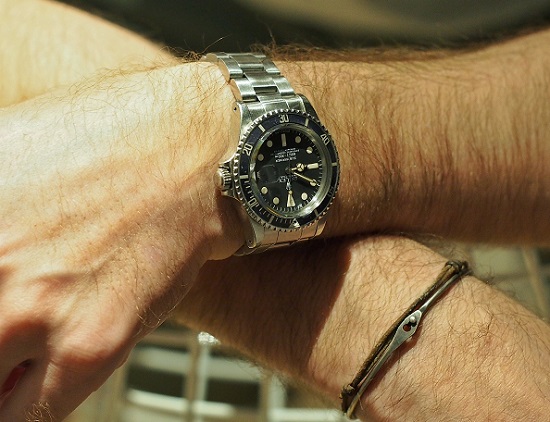 In conclusion, 1680 - Submariner is a great tool-watch for me. I make sure it is pressure tested periodically every year. Also i noticed that it gets more wrist time as it is not the best conditioned watch in my collection. Being able to wear it on my wrist without the fear of damaging the case and use it in a large scope of activities makes it a perfect daily wearer. I hope that i made an enjoyable read for you while forwarding the connection between me and my sub. Good-bye until my next write up.