Ulysse Nardin visited Horobox with their Limited Edition Voyage Bleu Chronograph model, which won a lot of recognition within the Marine diver series.
We got our hands on the Maxi Marine series Voyage Bleu Chronograph model which took its inspiration from the unofficial symbol of the brand, the Marine Chronometer.
Just as the Black Sea model, which we already discussed at Horobox before, the Voyage Bleu was manufactured with the same rubber coating technique.
Almost all of the case and parts are covered with hard rubber. The models flawless workmanship will win the approval of even the most picky eyes.
The gold and red details on the dial are in perfect harmony with the rest of the watch.
Even though at the first sight the dial seems a little complicated, especially because of the red contrasts, you will not have a hard time reading it.
Highlighting their sensitivity to detail, they achieve visual integrity by using the same surface on the rubber strap, lugs, and all around case.
The UN logo also takes place on the crown, which features some interesting finishing touches.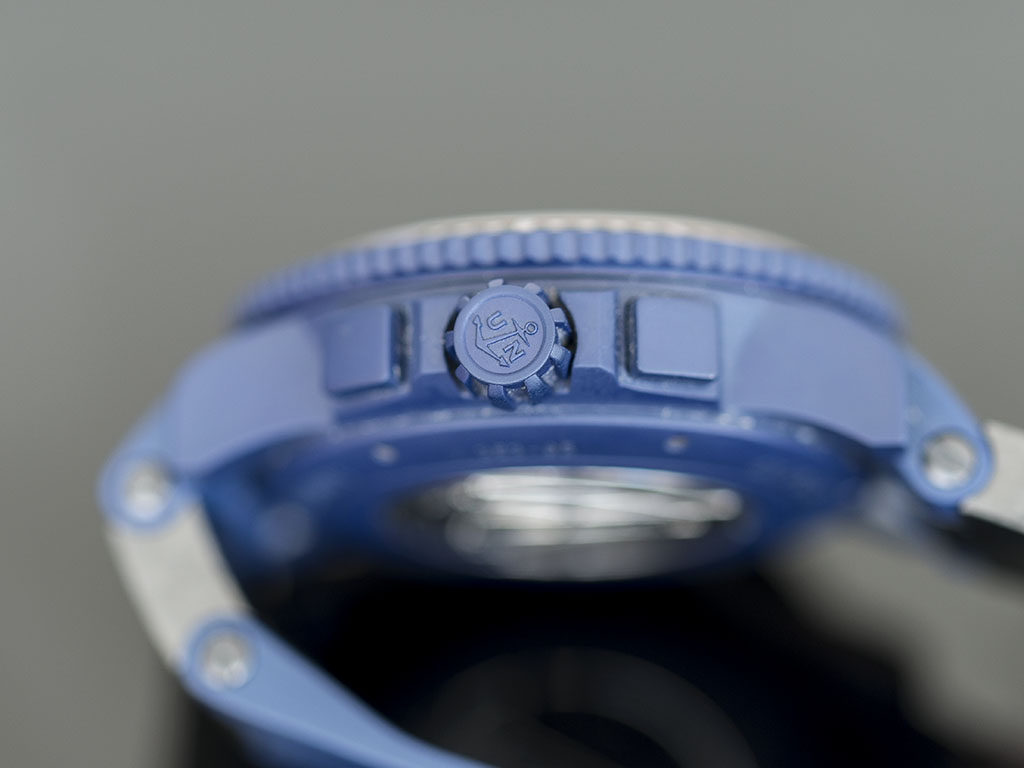 With its 42.7mm case, the Voyage Bleu shows us , that UN is staying true to their traditional lines while watching and adapting to today's innovations and trends.
You will also find the rubber coating on the case back. As this is where the watch is in most contact with the skin, UN shows utmost confidence in their innovation.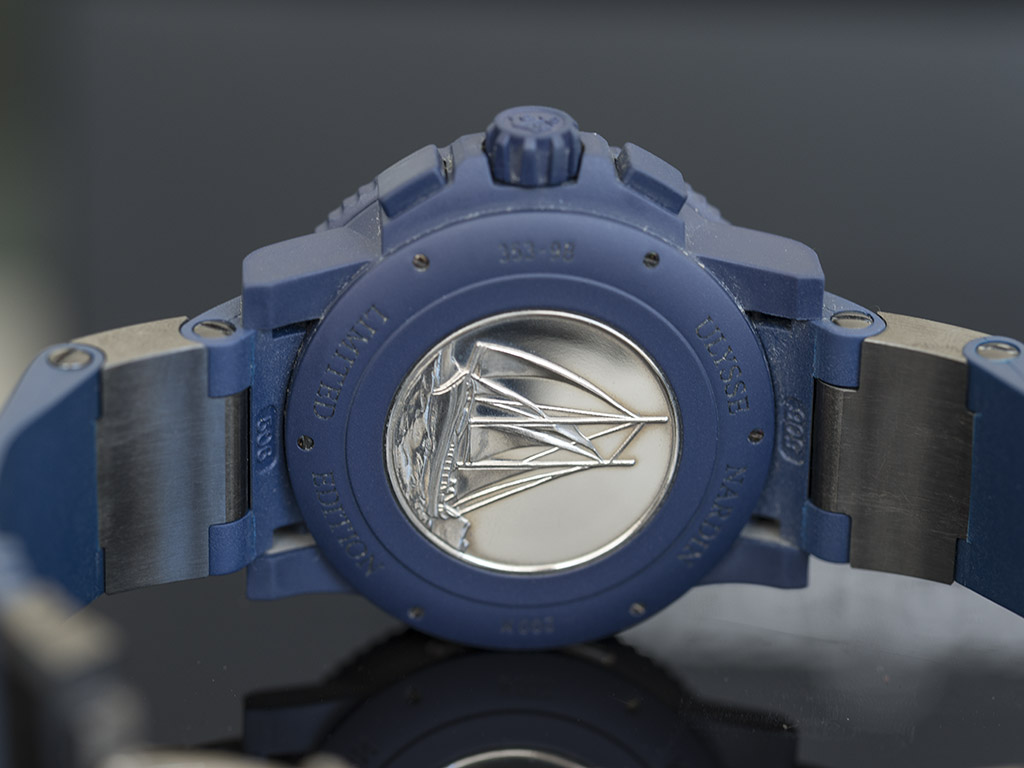 The 18K gold sailboat motif on the back cover is highlighting the brands connection with the marine world.
For the two other unofficial symbols of the brand; folding clips and connecting bridges within the rubber strap, UN used black ceramic.
UN's rubber straps seem to be rather durable. This is most probably, because of the lasting material called Elastomer that the brand uses for their straps.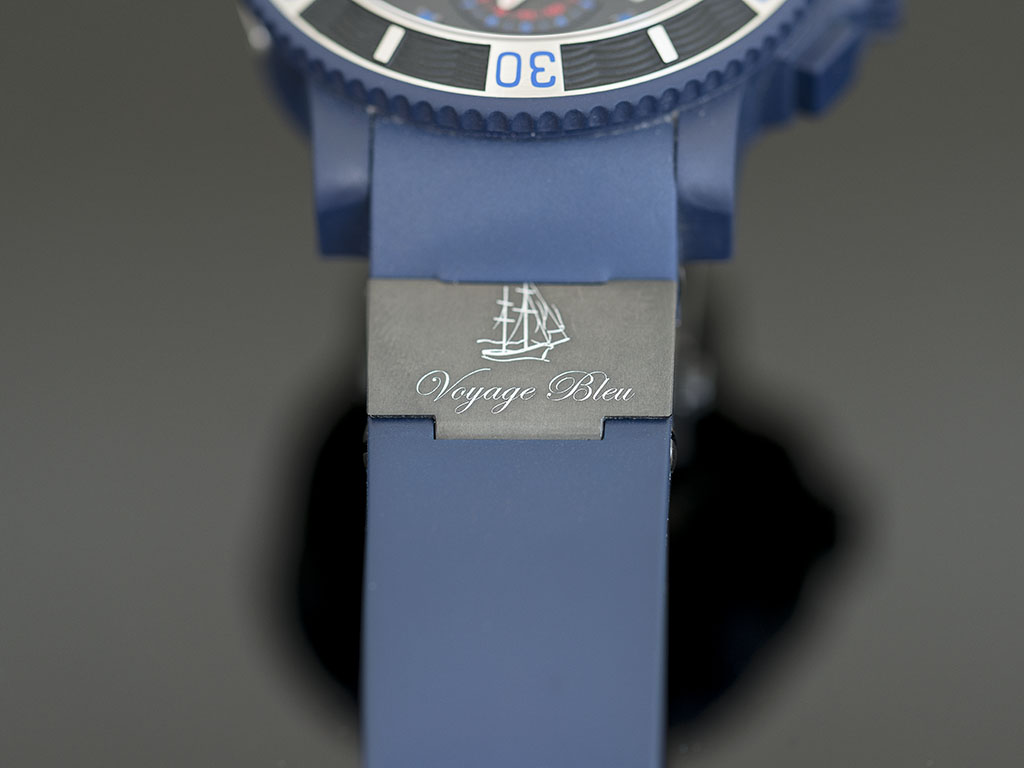 One of the most interesting features of the watch is that it was especially designed for the Turkish market. UN presented this timepiece at the famous Poseidon Restaurant, in Bebek Istanbul.
It is pleasing to see UN's interest for Turkish collectors.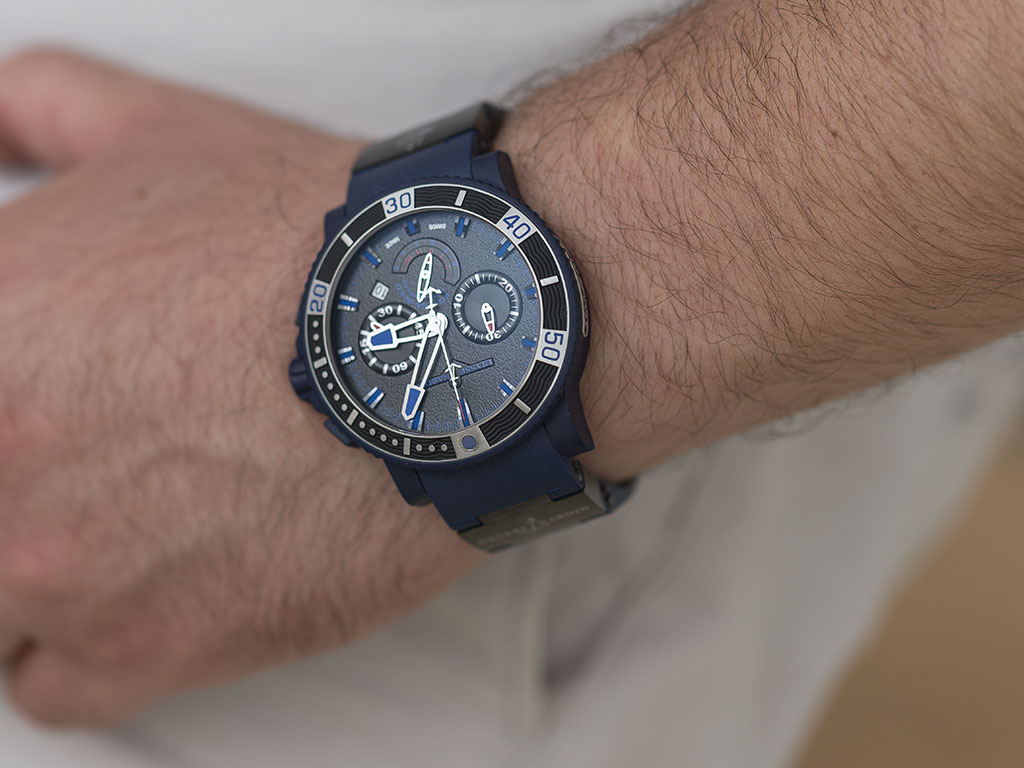 They have organized this event for art and lifestyle community members, and around 60 members of the press.
This new member of the brand's Marine Diver series certainly has all the design and quality traits to receive appreciation from not just the brand's loyal fans, but from all watch lovers.