Not a long time ago a world timer could only be found in the watches of ultra hi-end manufacturers such as Patek Philippe, but today a number of different brands feature this complicated function in their timepieces.
Such brands are IWC, Baume & Mercier, Ball, Alpina, and Frederique Constant, who offer world timer watches tailored according watch lovers' tastes. Sometimes these pieces feature an entirely new caliber and sometimes just an addition of a new module to a present one.
World timer models usually catch the attention of watch aficionados who like complicated designs and dials, and also those who love to travel.
In the watch world Girard-Perregaux is known for their high quality as well as their variety of patented designs and solutions. This time Girard-Perregaux stepped in into the world of world timers.
We got our hands on the World Timer WW.TC., which is very unique among world timers with its chronograph function.
The previous series of Girard-Perregaux were featuring only a world timer and a local time function but with the addition of the chronograph, we feel like the WW.TC. became a more suited model for a brand like Girard-Perregaux who is famous for their exotic solutions.
Before we begin to talk about the watch itself let us talk a little about this unique function.
Generally, a world timer is similar to a GMT function. The dial is completed with a disc making one full rotation every 24 hours. The disc features 24 cities positioned according their geographic location, thus it is displaying the local time in all 24 time zones.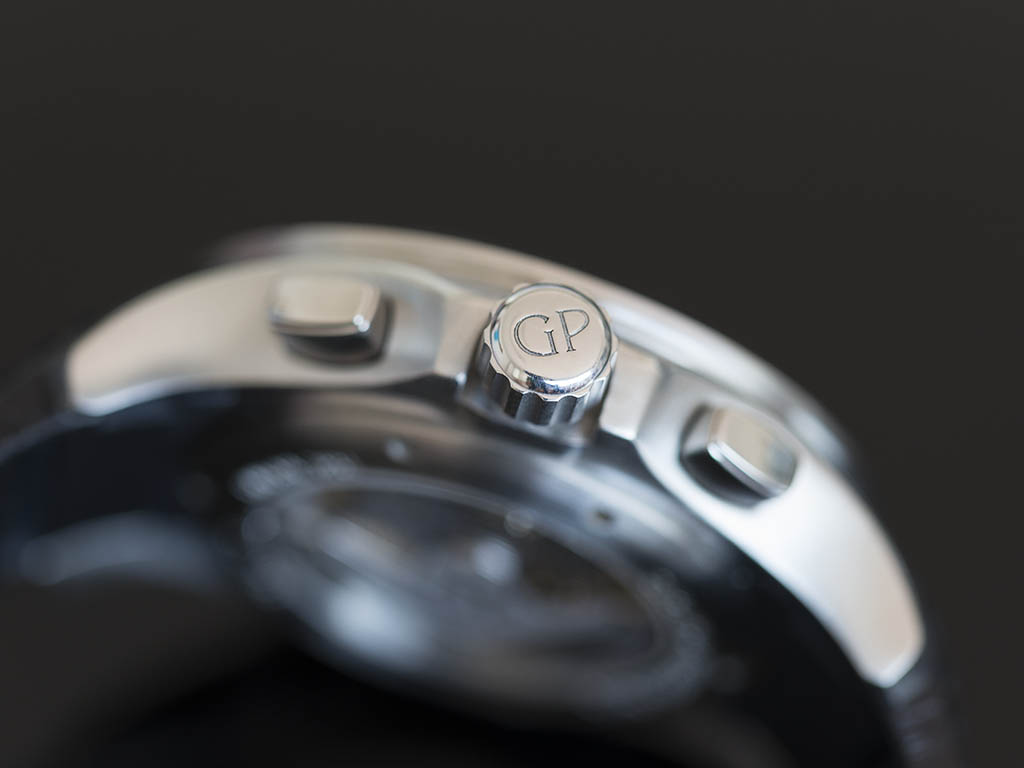 Let us remind you that older timepieces feature a second crown that is in charge of the world timer, but thanks to technological innovations there is no need for this any more.
While traveling you should set the disc according to your local in your home country. After that you can observe other cities on the disc. For example if you are in Istanbul and the time is 12:00, in Paris it will be 11:00, and in London it will be 10:00.
By the way GP's disc features a somewhat less crowded index than other classic models, which we found a gladsome feature.
Both new and old models feature the same caliber. The base caliber is GP3300, a beautiful and thin, automatically wound movement that is used in many GP models. On top of that workhorse is a chronograph module.
As a result of GP's touch up among their sport models, you will find big and assertive case designs.
With their wide and thick lugs, GP tried to improve the watch's balance on the wrist however, it seems to us that on smaller wrists this is not going to work.
Just like the GP Sea Hawk II Pro, which we already got our hands on in one of our previous reviews, I cannot point out any negative sides of this particular case, as I really like this design. Objectively however, I can say that comfort is not the number one feature of the watch.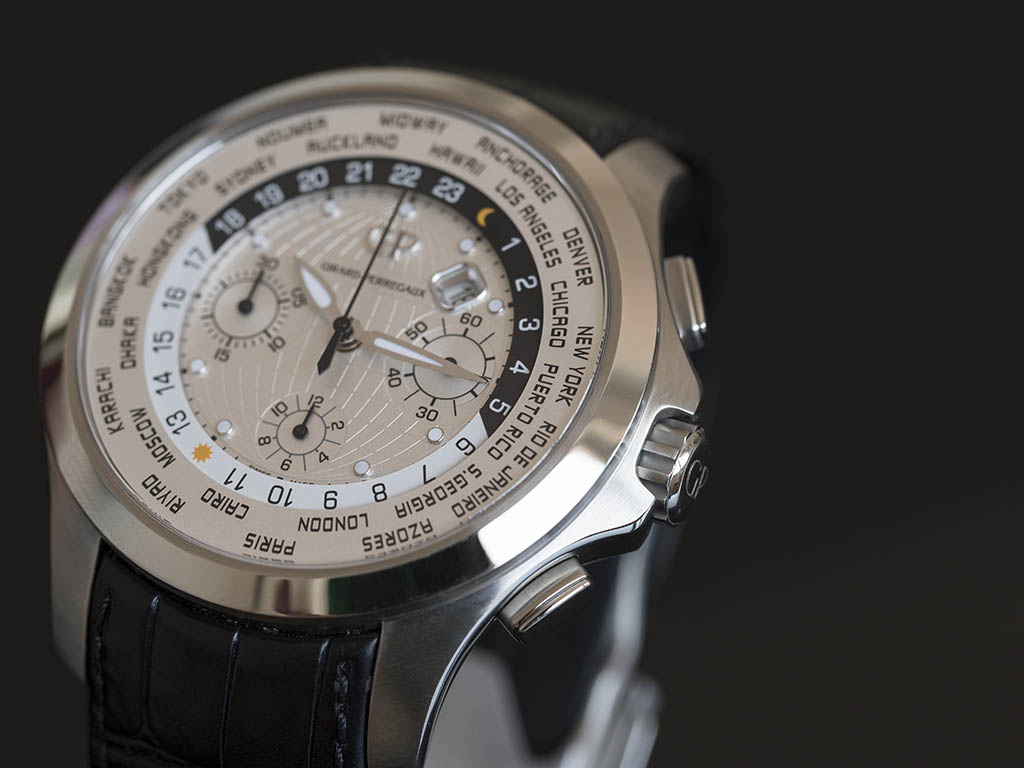 With its 44mm case (1mm wider than previous generations) the WW.TC. seems like if is going to please customers who like to wear their watches big and bold.
The dial offers flawless legibility with its light/dark contrast and allows you to read the local time around the world very easily. For hour and minute hands GP preferred a rather classical yet suiting designs.
For the stainless steel version, GP decided to use a combination of matte and bright surfaces, even though GP prefers rather classical finishing touches.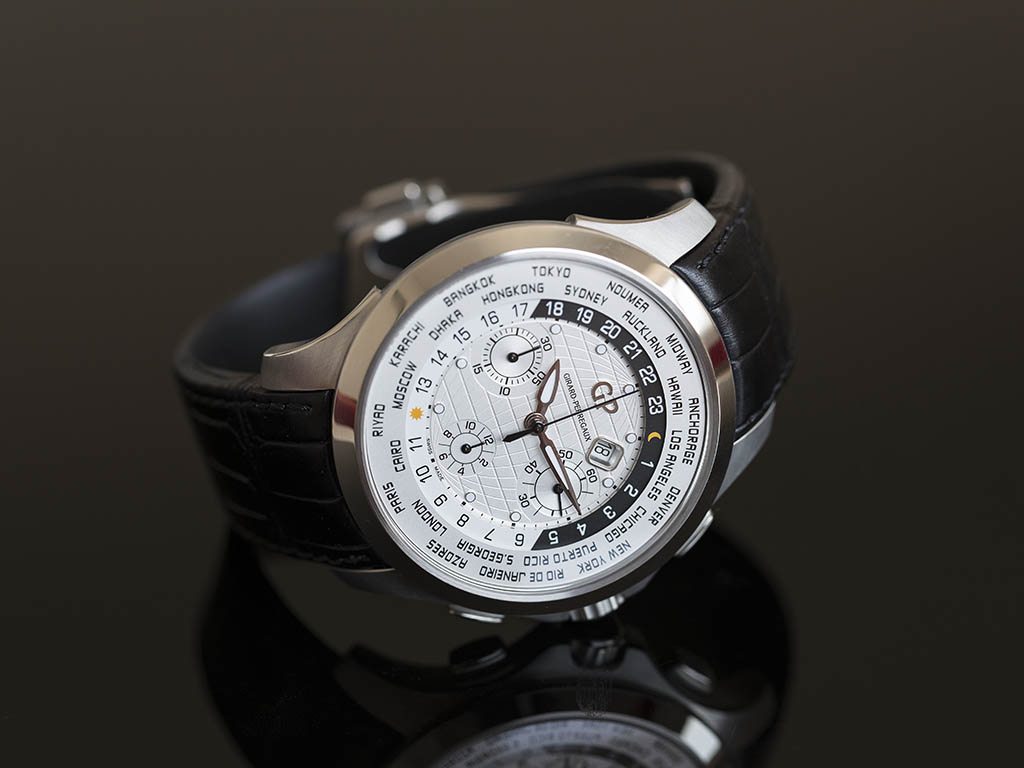 The thick lugs give the watch a solid look and really contribute to the watch's balance on the wrist.
Thanks to the rubber lining under the crocodile leather strap the watch can be worn on the hottest summer days.
If you turn the watch around you will be able to see the movement through the see through case-back.
With its Côtes de Genève decorations and GP engravings the watch's rotor looks delightful.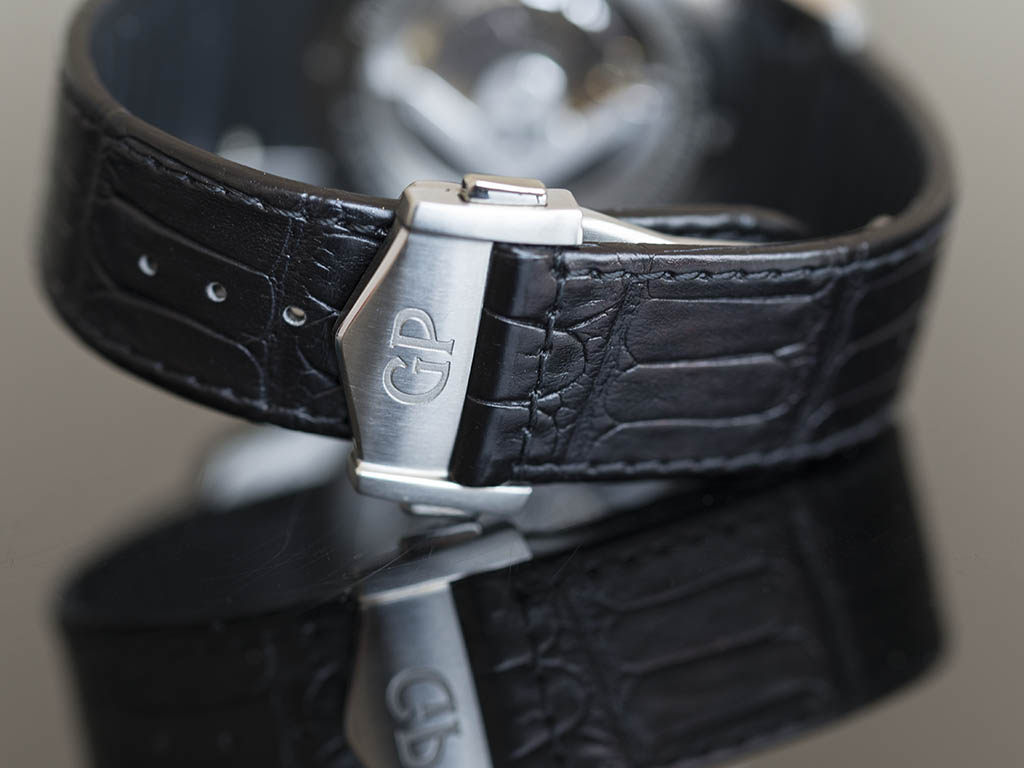 The one sided folding calsp share visual integrity with the rest of the watch as well as perfectly fit the thick strap.
Generally speaking I really liked the watch. As a user I usually prefer dark colored dials over light colored ones therefore I think I am more into the dark dialed version.
The Girard-Perregaux World Timer WW.TC is available at official retailers for $18,000. While we agree that the watch is not a budget friendly timepiece, we cannot disregard all its features and lack of any rivals in its league.