High performance, accuracy, and breathtaking design! With the new model Defy El Primero Fusée Tourbillon; Zenith has once again been able to get the spotlight on itself.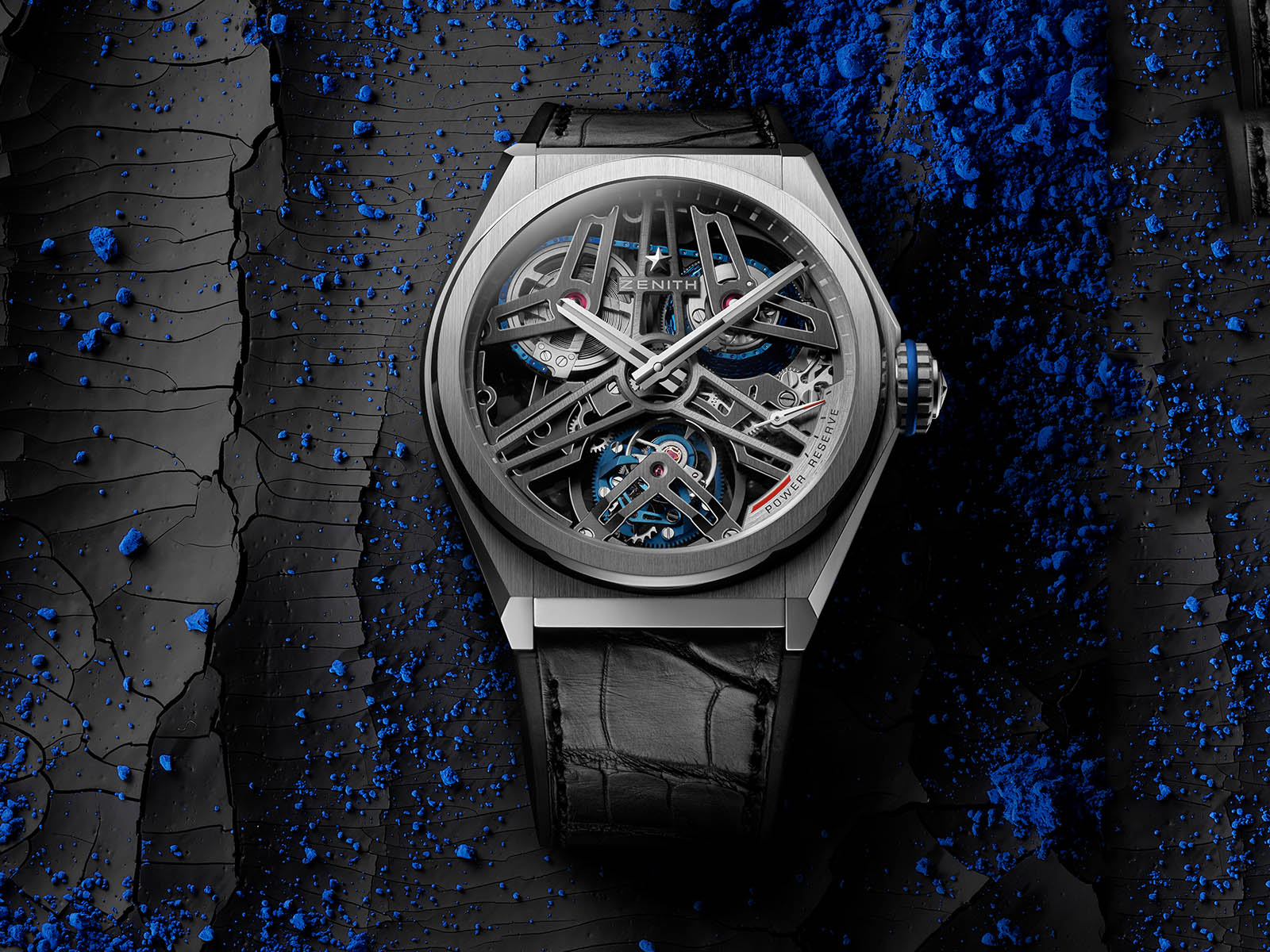 Yet, before the technology had made such progress, the mechanical watches were starting to lose time once the power reserve reduce. In order to cope with this situation, watchmakers developed many strategies, spent years and managed to get some solutions: one of them was the "chain and fusée". This system, instead of the classical system consisting of the principle of connecting the barrel directly to the gear group, was able to keep the power transmission constant by connecting the barrel to a conical designed gear via a chain.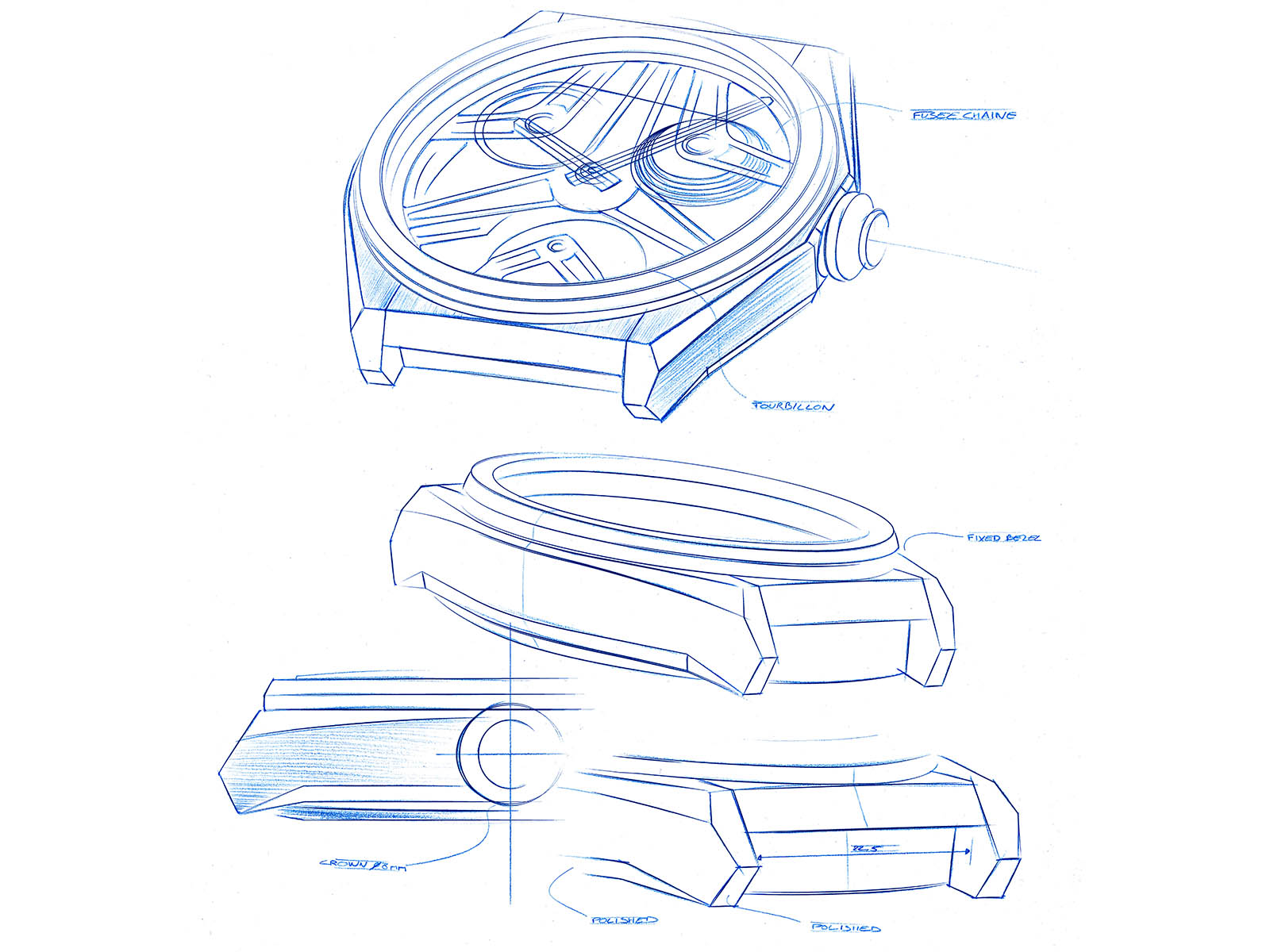 Fusée tourbillon is now rarely seen. The reason for this situation is the fact that the production is extremely demanding, the watches with this feature are generally classic models and the technology allows such higher accuracy levels. Zenith's, Defy El Primero Fusée Tourbillon model combines the state of the art fusée and chain system with tourbillon through an athletic design.
The Zenith Defy El Primero Fusée Tourbillon's skeletonized El Primero 4806 SK hand-wound movement resembles a high-performance sports car with its bridges. The movement has two top complications, fuse and chain system, and tourbillon, highlighted in blue over contrasting black and gray tones. While it takes less than 200 parts to construct a three-hand watch, the Primero Fusée Tourbillon's chain alone consists of 575 individually hand-assembled components – hence its rarity.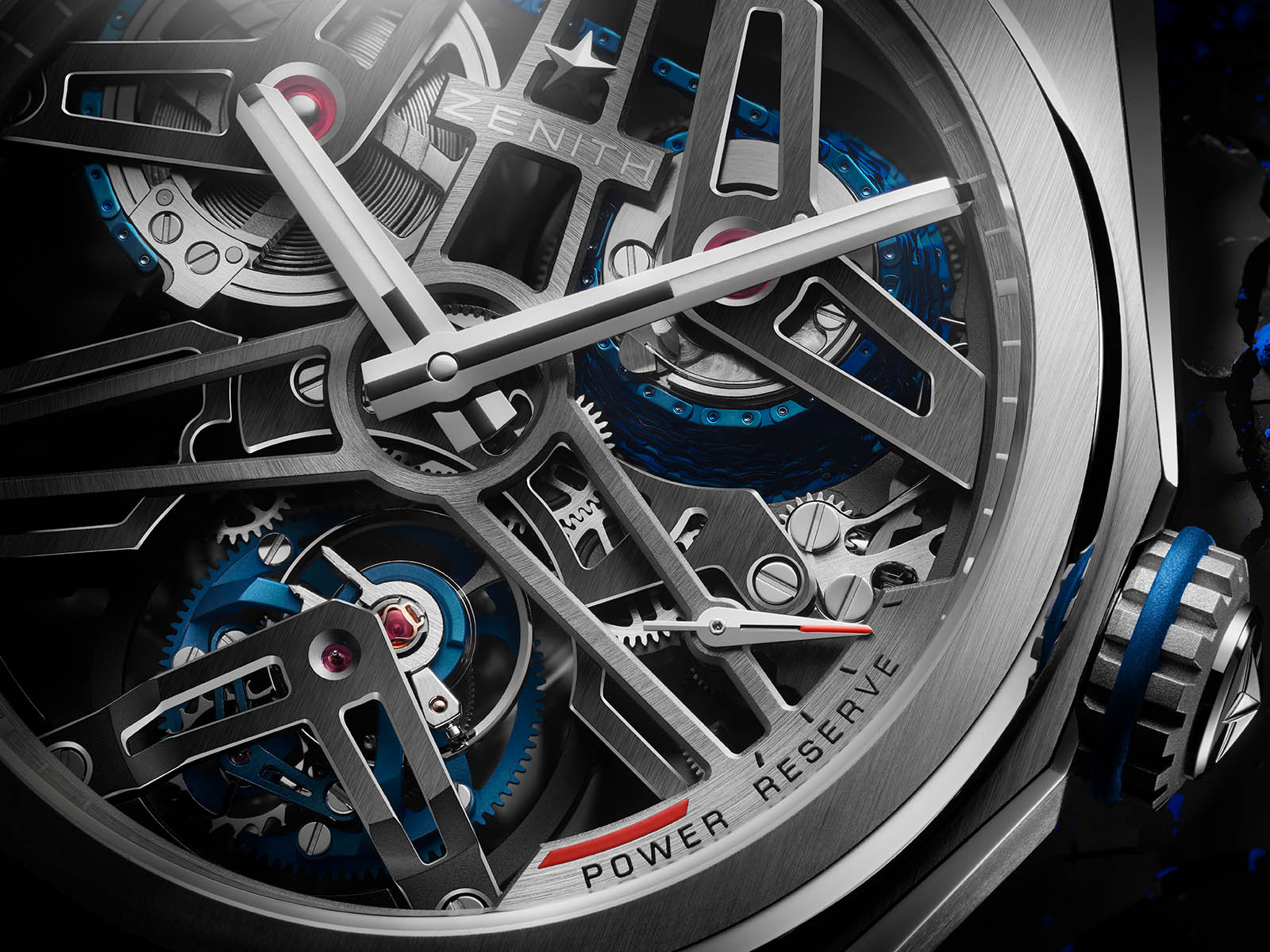 The design of the Tourbillon is brand new for Zenith: The balance wheel completes a full turn in 60 seconds and attracts attention with its off-centered structure. The 50-hour power reserve in fully wound condition n can be easily monitored from the indicator located between 4 and 5 o'clock position.
The model is available in a choice of two different case options as carbon and platinum with a diameter of 44mm. Both sides of the domed sapphire crystal on the front have anti-reflection coating. The hands are coated with Ruthenium, which is resistant to corrosion, and Super-LumiNova C1. Models are resistant to water pressure up to 100 meters (10 ATM).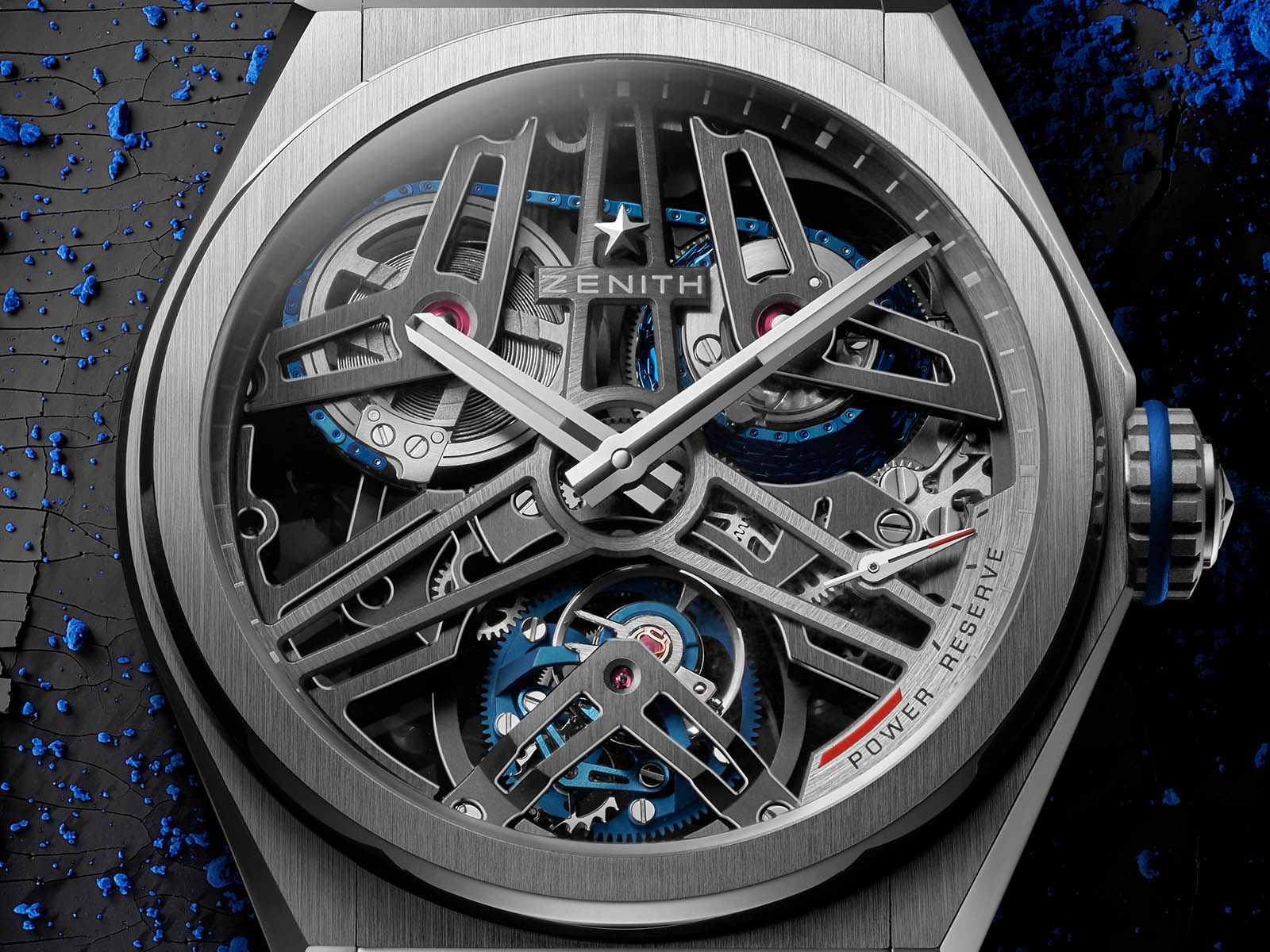 The carbon case version, Ref. 10.9000.4805 / 78.R916, is limited to 50 units and is equipped with a black rubber strap and titanium folding clasp. The platinum case version, Ref. The 40.9000.4805 / 75.R582, is limited to 10 pieces and comes with a black alligator strap that is secured by a folding clasp made of titanium and white gold.