Kurt KLAUS
I had the privilege to meet him three years ago at a watchmaking class that IWC had organized in Istanbul. His trip was very brief but impactful.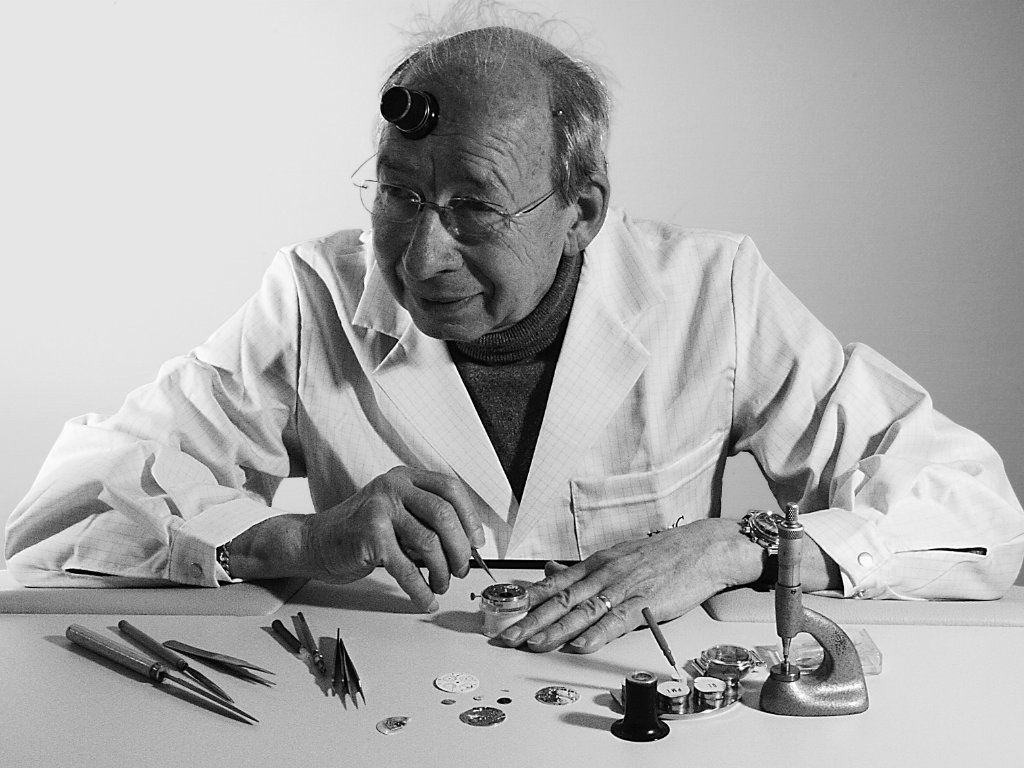 In the workshop we had the chance to see close up caliber 98200 for the Portugieser pocket watch and dissembled and re-assemble certain parts of the movement. I have realized during this time how precise a watch maker needs to be and moreover patience one needs to have.
How is it possible a legend in haute horology, a great mind, big achiever can be so humble and friendly and so sincere. His endless energy and friendship made our dinner an unforgettable experience.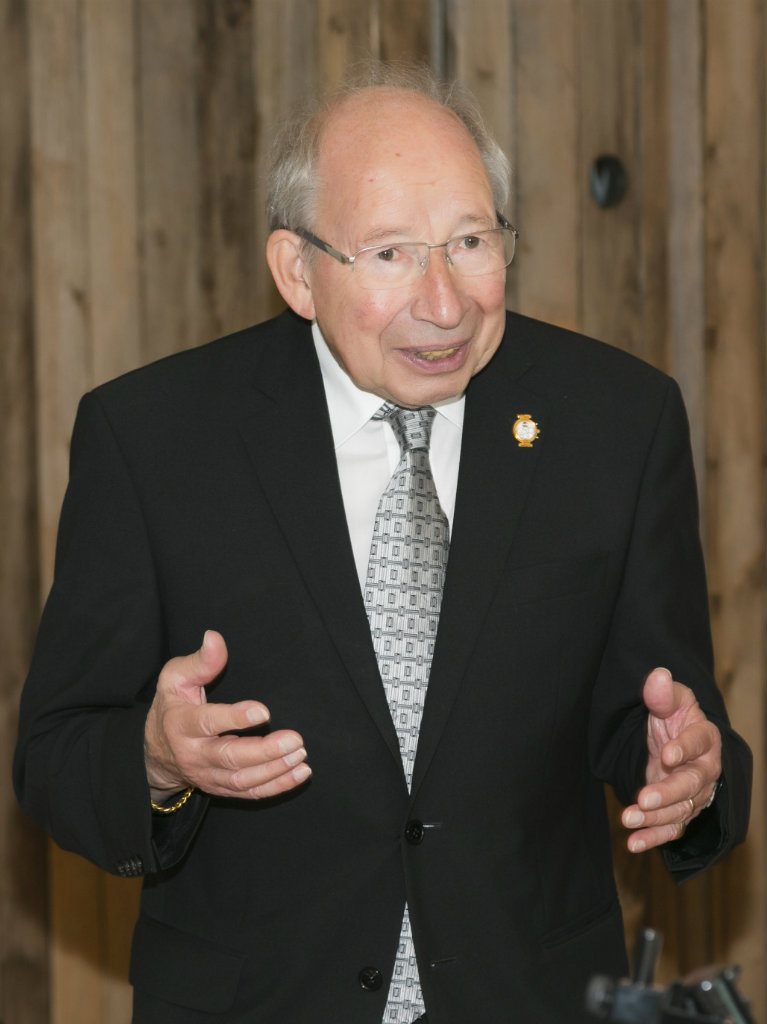 I was very excited to hear Mr. Klaus' visit to Istanbul again. Thanks to IWC, an interview was scheduled in their brand new renovated boutique in Nisantasi.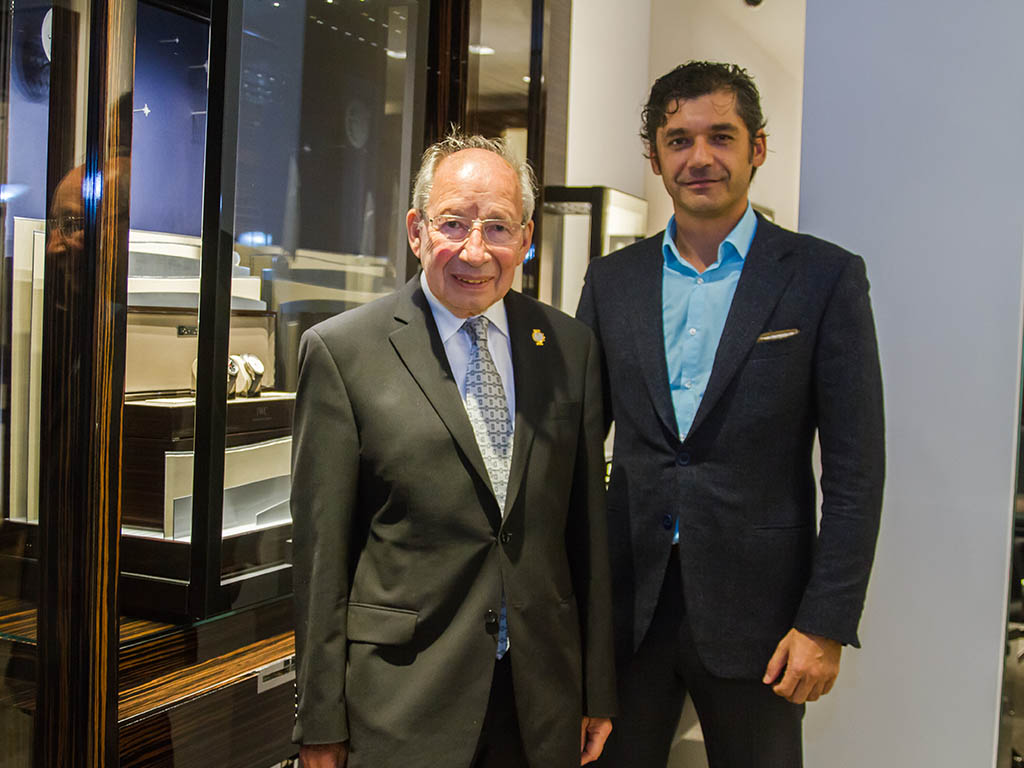 Our first question was about the brand's novelties:
- We see that IWC is not coming up with new collections but actually upgrading the current product families with technical and aesthetically upgrades. Can we expect a brand new product family arriving to this current collection..?
- Though I am not in a position to know about the management's decisions regarding the product family, I might say that IWC is a brand which is strongly connected to its traditions. We are celebrating the 75th anniversary of the brands oldest product group Portugieser this year. All the product families we have, goes long way back in time. Pilot Watches 1936, Ingenieur 1955 and Aquatimer 1967. Even the newest family Portofino is 30 years old. With a brand which is connected to its heritage that strong, I think the expectations from the brand should be just like that.
We move on with questions about Swiss Watch Industry:
- The events and organizations regarding watches are absolutely thrilling activities for the watch enthusiasts. However, some brands prefer to stay out of them and choose to issue their new models at their own convenience. What do you think about those organizations..?
- The exhibitions used to be quite meaningful at the past. There has been a great discreetness. Even a week before the event, no one knows anything about the upcoming models. Now it's a bit different. There are several exhibitions and less discreetness. It's good to see many brands launching their new models at the same time. All eyes are laid on world of watches during the exhibitions. Limited and Special Editions models come up. I believe the concept will keep improving.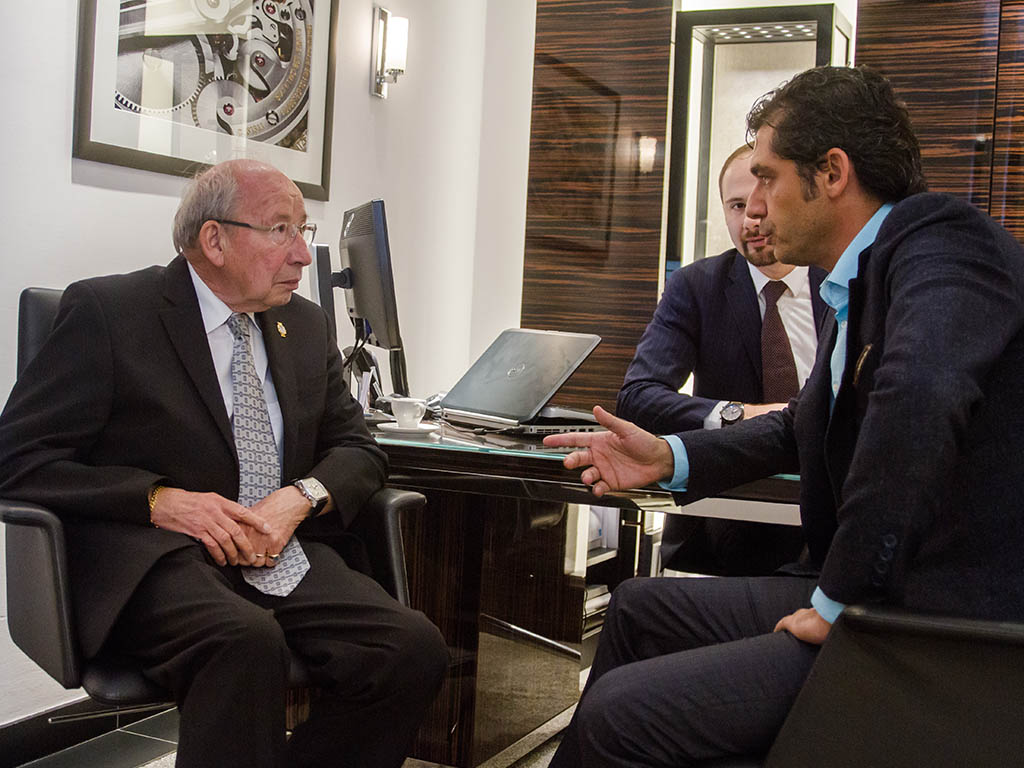 - We all remember the Quartz Crisis back in the 70s. Lately there is a new concept growing fast called "The Smart Watch " which even some Swiss manufacturers participate to this trend with their own creations. Do you think this new concept could be a problem for Swiss Watch Industry like the Quartz Crisis..?
- Mechanical watches and smart watches are totally different products. They should not be compared to each other. The crisis happened back in 70s was different. We were racing each other to make the most accurate caliber while a totally different concept - Quartz made better time keeping calibers.
I do not believe smart watches can be an alternative to mechanical watches. In fact we may see a smart watch and a mechanical watch at each wrist of the same wearer.
When I ask the great master "Are you going to buy yourself a smart watch..?", he smiles.
- I use a smart phone. Whatsapp, calendar and camera are all very useful features that I enjoy in my daily routine. In fact, I need that sort of a device just like everyone. I believe it's way more useful than a smart watch.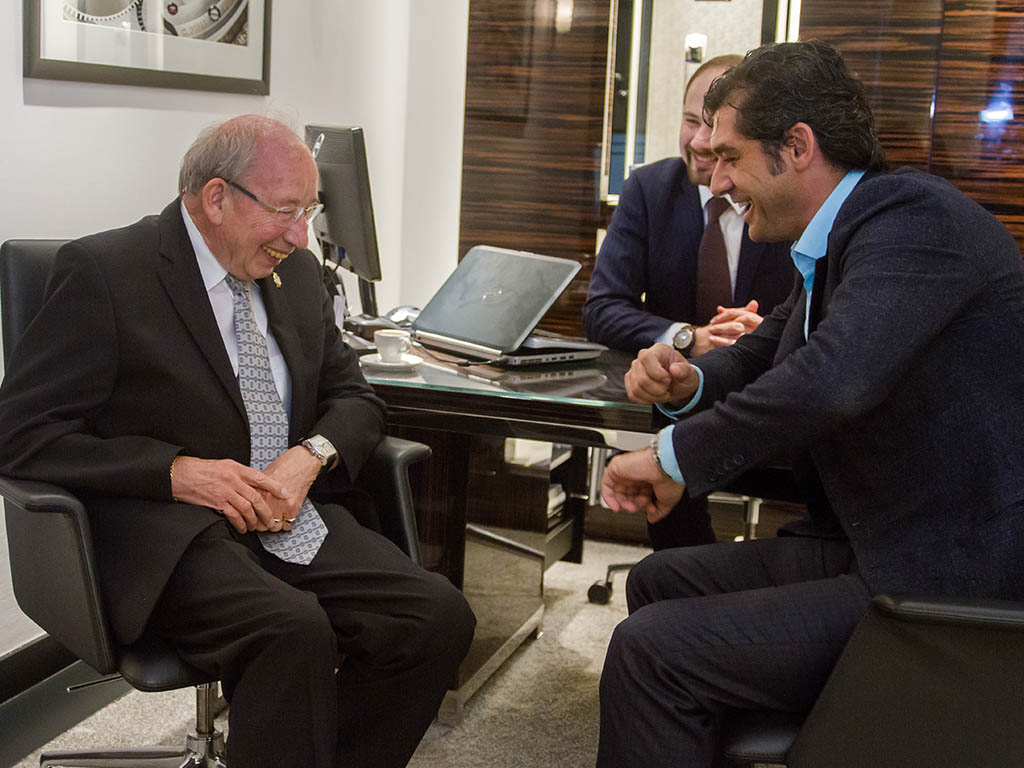 - If you would have the opportunity to create a never-done-before type of complication, what would it be..?
- The mechanical watch concept has a great history. Every single complication has been created after a long period of work and effort. It is unlikely to invent a brand new complication nowadays. The recent R&D activities all focus on improving the present complications. Tourbillon for instance, it's been designed and produced 200 years ago but still being improved. The perpetual calendar that I created in 1985 was actually an improved version of an old design. Since 1985, that caliber is improved as well.
Our young talents at IWC are all working for those kind of improvements. We even have a special department called "Industrialization ". This dept. is working at their utmost to blend our values with today's requirements and industrial methods.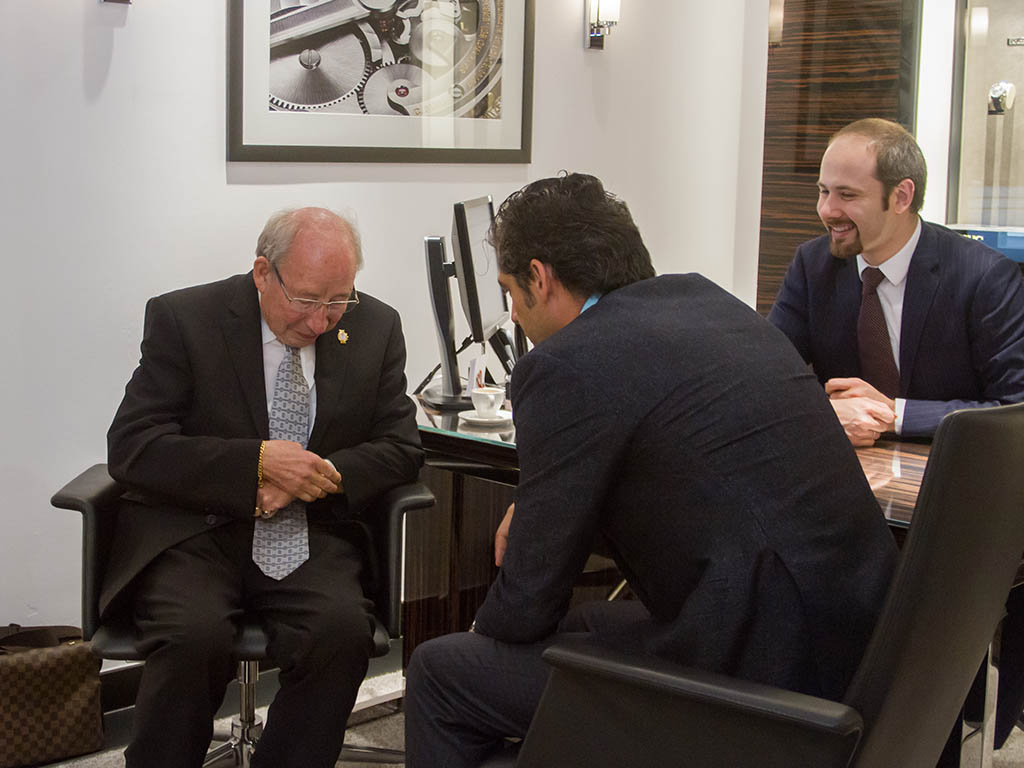 - The usage of hi-tech materials in watch industry is growing fast. We witness the same with IWC at certain models. Do you think this new trend will last and watches made of those new materials will appreciate in value in the near future..?
- I would say that IWC is a pioneer regarding this trend. Not quite officially a brand partnership though, we have mutual projects with AMG. It is possible to see IWC watches on the dashboards of many Mercedes Benz cars. Especially in the projects with AMG features alternative materials. Beside ceramic, materials like carbon, aluminum and even boron carbide were used in watch cases.
In the meantime, alternative materials are actually started to be used within the calibers which is a progress that I find very important. To help minimizing the friction and having more precise accuracy, different type of new materials are being used in the calibers.
- If you would suggest one specific watch to the collectors, what would it be..?
- Portuguiser Perpetual Calender Single Moon Phase. A watch which is perfect at every aspect. The Double Moon Phase version is also a good one but I have a sweet spot for the Single Moon Phase one.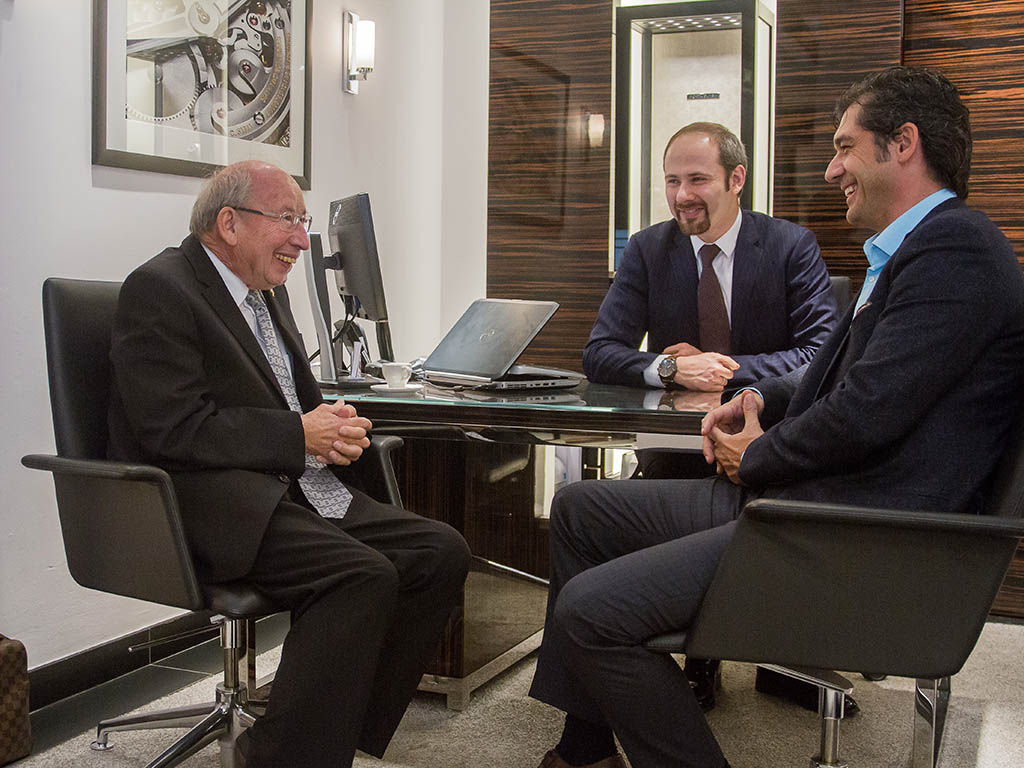 Our last question for Mr.Klaus is about his legendary caliber:
- What are the differences between the original version created in 1985 and the present version..?
- In fact, there is no difference in terms of functionality. The four digit year window is slightly bigger in the new version. Upgrades like this has been applied to the caliber and this caliber will keep being improved. As I mentioned before, our colleagues are solely focusing on those kinds of improvements and they are working to get all details industrialized.
We are getting to the end of our pleasant interview with the great master. We thank him sincerely and ask him to sign the IWC Catalogue.
We are extremely impressed with our over eighty year old elder's active personality and devotion to the brand. We had his word for another interview during his next visit to Turkey.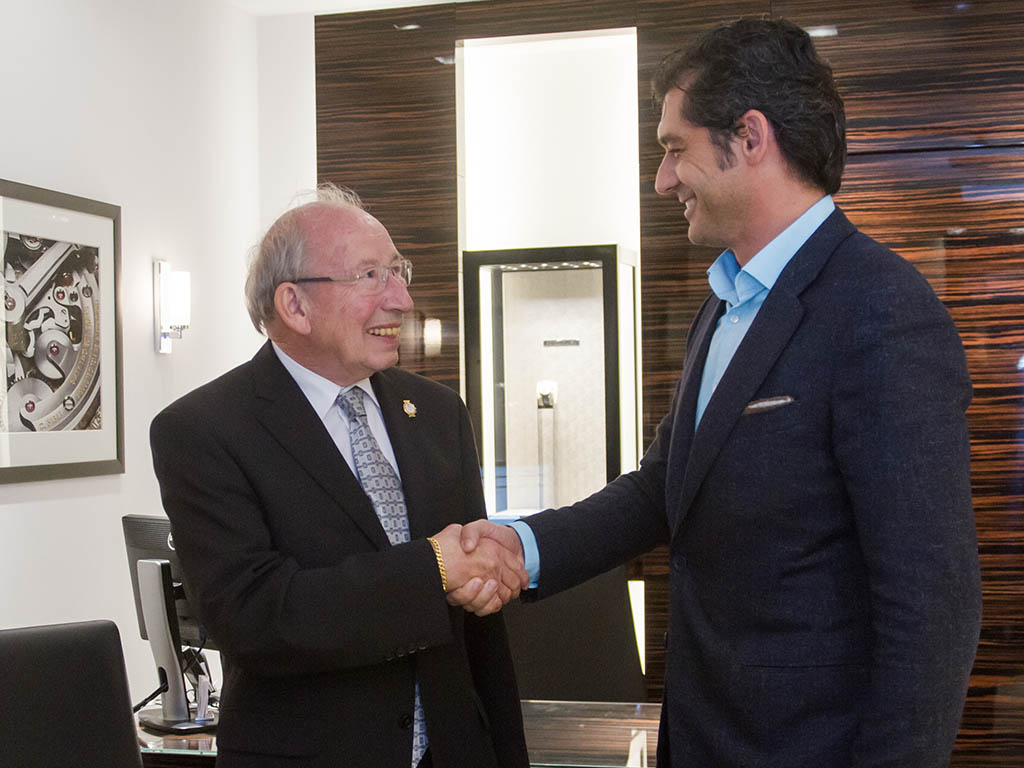 Hope we won't wait for another three years.