During the week's first show, we noticed one of the latest Panerai models PAM00615 at Sandal's wrist.
Featuring a Flyback kronograph caliber the watch has a 47mm diameter case made of Titanium.
Can be classified as a diving chronograph, we saw blue accents on both the dial and the strap.
Considered as a quite rare model as most boutiques offer a long waiting list, we are more than surprised to see this fresh Panerai on Sandal's wrist.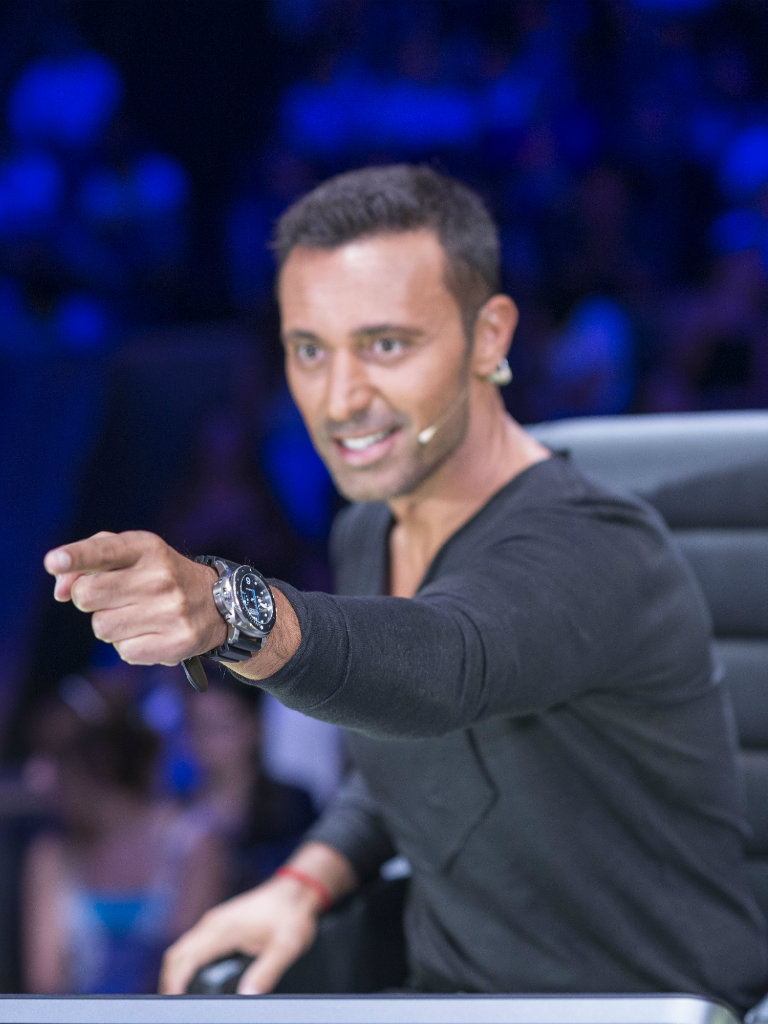 Panerai Luminor Submersible 1950 3 Days Chrono Flyback Automatic Titanio
We got a clear shot of a legend on Sandal's wrist at the second live performance of Rising Star TURKEY.
Being arguably the most prestigious watch brand at the market Patek Philippe's recently discontinued model Nautilus 5980/1A made us all fascinated by it's beauty.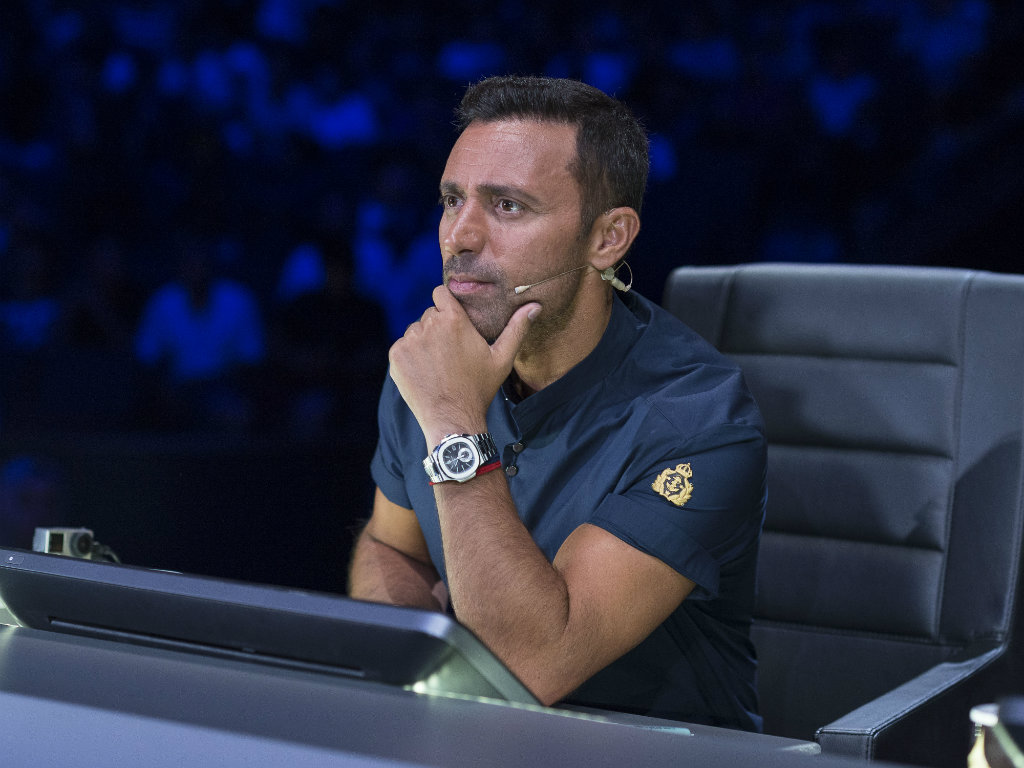 Due to it's rarity and discontinuation, 5980/1A became a highly sought after model even for top dollar prices as it is considered a grail watch most of the watch enthusiasts. It's been a solid proof for us to evaluate Mustafa Sandal's perfect taste for watches.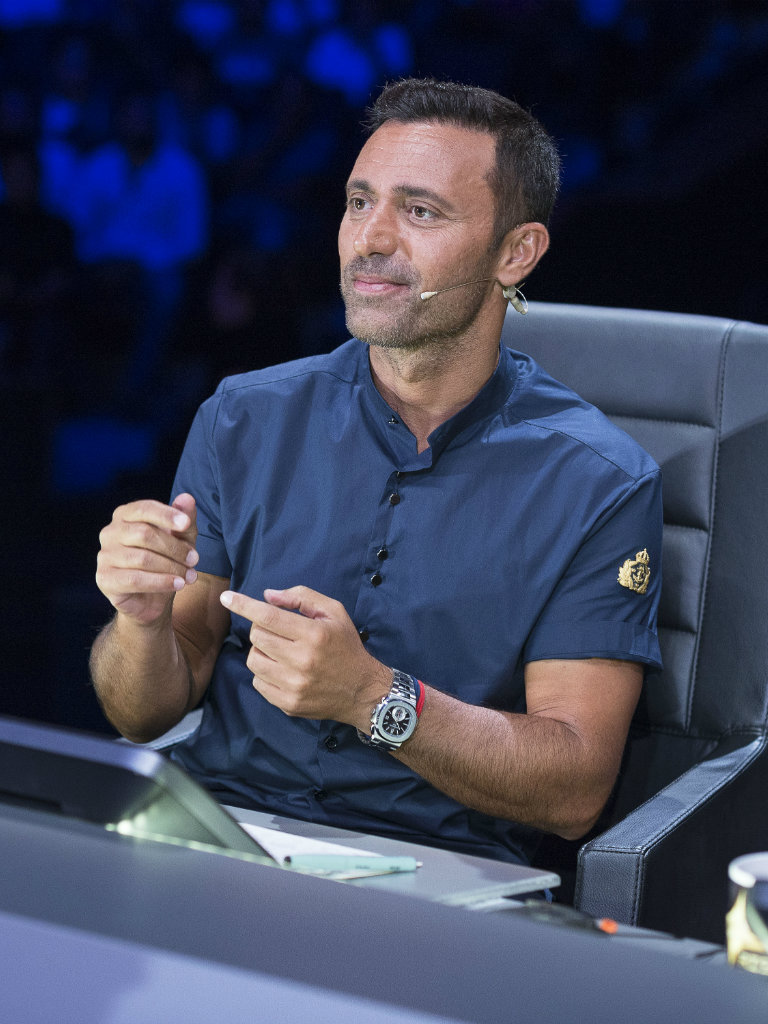 We have the chance to capture Sandal's sincere attitude and emotions together with his beautiful Patek Philippe.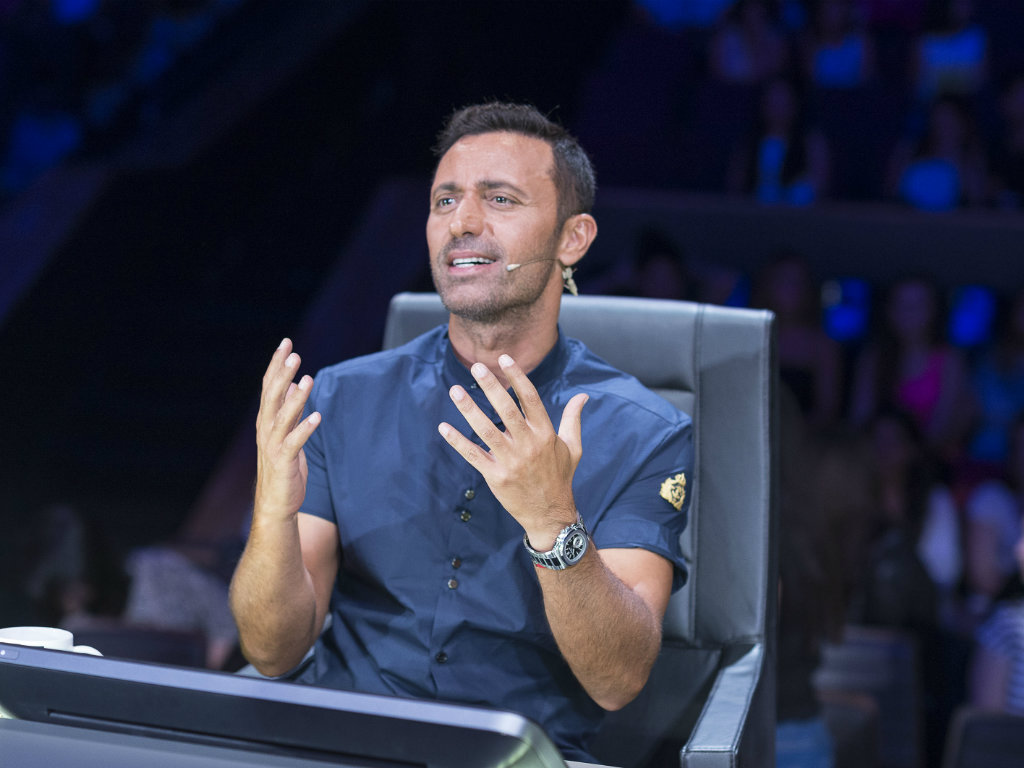 Patek Philippe Nautilus Chrono
On the last episode of the week, we are hit by Sandal's expected but un-predicted surprise.
Famous singer's reaction to a finalist is read like an open book as well as our's to his watch.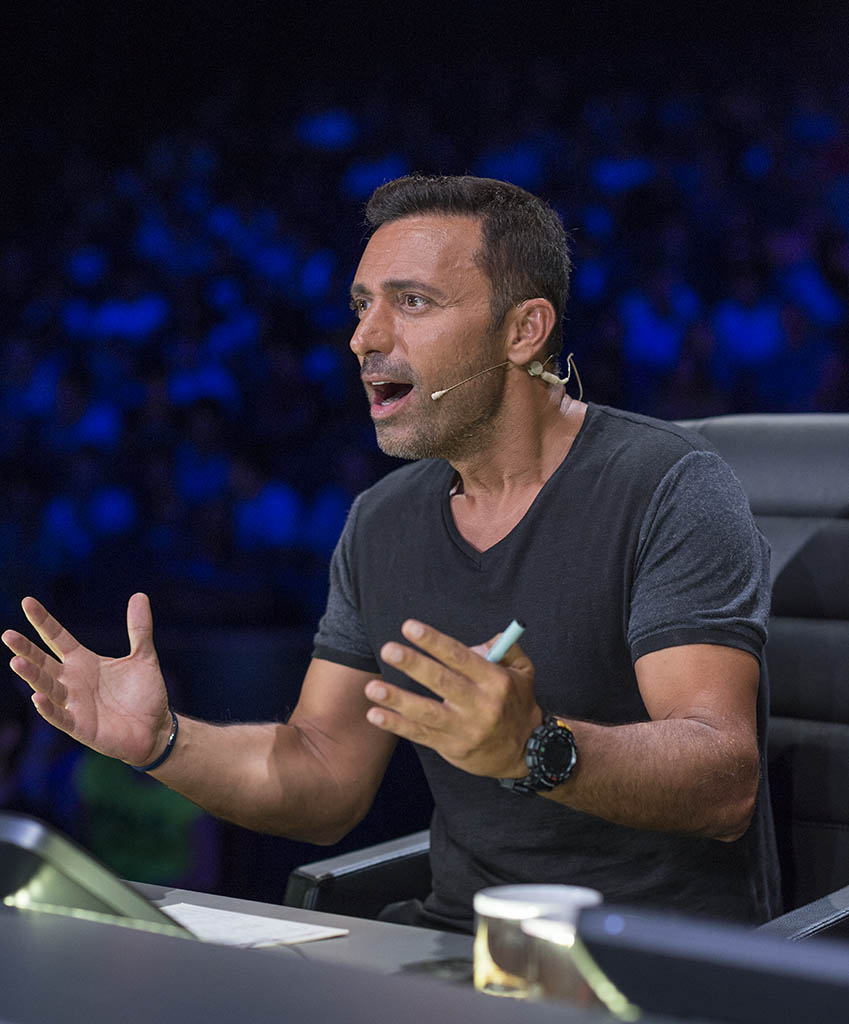 Being admired by a wide range of fans from different regions, cultures and ages we witness the same pattern for Sandal's choices of watches.
Having worn a masterpiece of Horology the other day, Mustafa Sandal came up with a digital field gadget Casio ProTrek.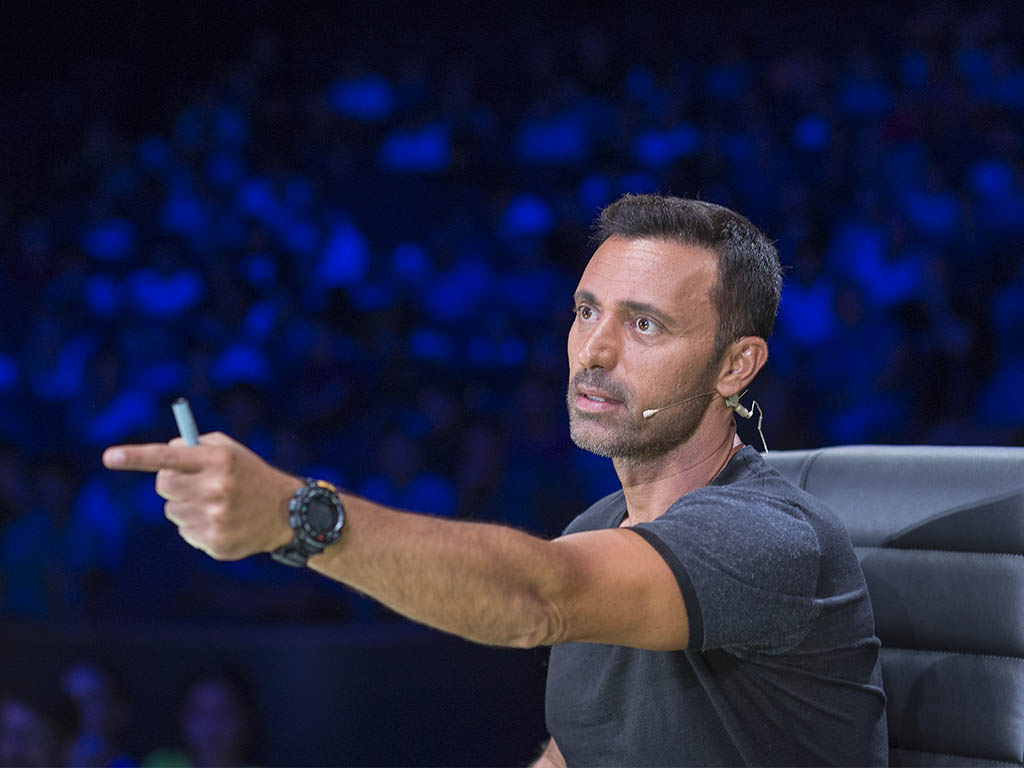 Having it's own loyal users, ProTrek was spotted on the famous singer's radar as well.
We are glad to see Sandal proving us the fact that being a watch enthusiast is not solely built on cash but it's rather built on taste, admiration and information.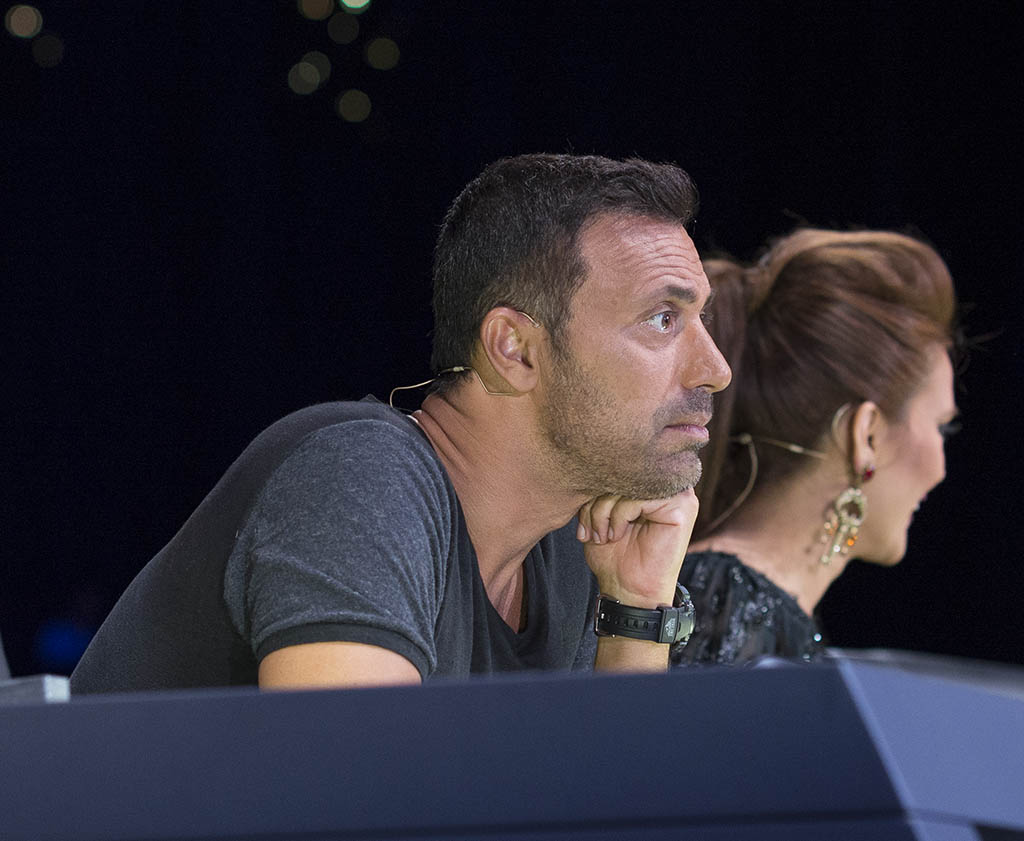 Having a collection of such variety, we will be working hard to host Sandal at Horobox and convince him to share the rest of his collection for us.
We hereby sincerely thank Mustafa Sandal for granting this privilage to us and leave you with the pictures showing Sandal's great connection with his fans before the show.