Mechanical watch aficionados know exactly what the title says. To be able to get this watch, that has become an icon in the world of horology, is not only about financial power, contrary to what many think. In fact, what you really need is "MOTIVATION"
I bought my first mechanical watch at the beginning of the 2000's. To tell you the truth, I did not even know it was mechanical. I have had a period of success with my business and it was time to reward myself. I treated myself to a new watch and bought the Ref.8692 model from Baume & Mercier's Classima Collection. Here's your motivation.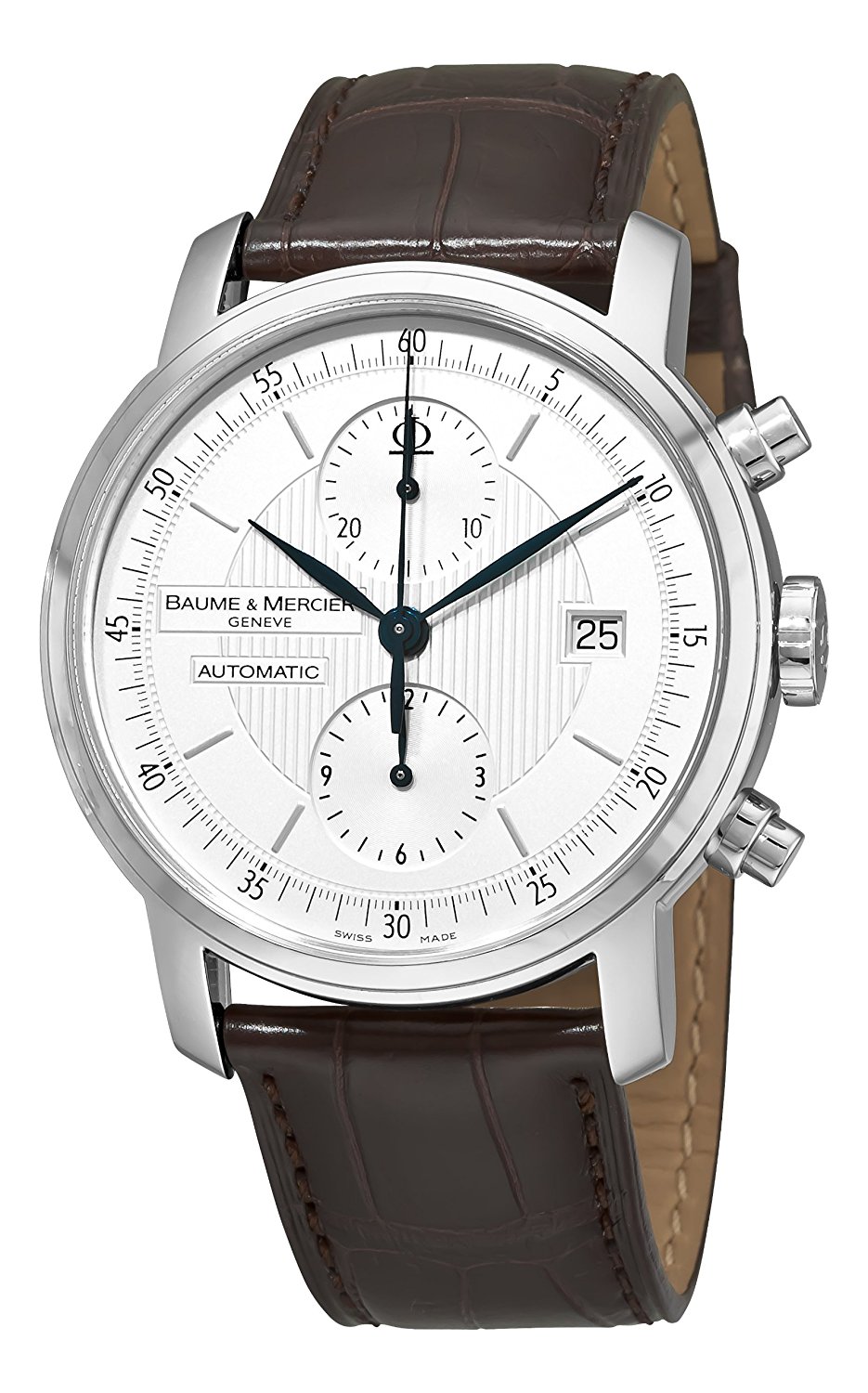 Baume Mercier Classima 8692
Patek Philippe is a very special brand in every way. It's not even needed to discuss about its place in the world of horology. Besides being the main target for many watch enthusiasts, it is a hard to explain kind of privilege for those who wear it. While it is an object that can never be had and will pass on to future generations for some people, it is a fun to enjoy as long as they use it for the others.
In fact, there are different profiles. The ones who adopt the "Is it appropriate to give such an amount of money to a wristwatch?" approach we see from time to time, Seiko lovers, Rolexers, exotic admirers and the ones who would say "I'd rather buy a two bedroom flat for that money…" etc. etc.
For me, the first thing that comes to my mind when we say Patek Philippe is the Perpetual Calendar Chronograph complication. In fact, the opposite can also be said. Patek Philippe and the Perpetual Calendar Chronograph complication are almost as commonplace as with Rolex and Diver's Watch.
My Patek Philippe adventure which begun with the 5712g moved on with the models 5711/1A, 5140g, 5980/1A and 5960/1A. Besides the fact that I loved them all, being a Patek Philippe user was being able to have a Perpetual Calendar Chronograph complication which is identified with the brand.
Patek used this complication for the first time in 1941 in Ref. 1518. Valjoux-based movements were used in models with 35mm stainless steel cases, which are considered to be the first reflections of such complicated watches to serial production. I would like to remind you that the timepieces which was sold to 2,800 CHF when new, was worth 2.2 million Euros at an auction in 2007.
Patek Philippe 1518
For Patek Philippe, there is a serious story about models with this complication, but I think the most important detail to consider is that after introducing Ref.1518 to the world of watchmaking, no other brand has attempted to make a model with this complication for about 50 years.
When introduced in 2011, the 5270 model was a very important feature that distinguished itself from its successors. For the first time Patek Philippe was using a fully in-house (called "MANUFACTURE" in watchmaking) movement with Perpetual Calendar Chronograph complications.
Ref. 5270g, which had minor updates in 2013 and 2015 to, has become one of the most desirable models of mechanical watches today.
I mentioned about how I got my first mechanical watch at the beginning of the article. Do you think, I would go for a Patek Philippe with Perpetual Calendar Chronograph complication rather than Ref.8692 Baume Mercier considering that I had the budget to buy a watch in such a price range like that? Frankly, I do not think so. Even if I bought it, it would never make me feel the way I feel today.
Personally, I believe you have to be ready before buying a watch like that. Just like I motivated myself to buy that Baume & Mercier Ref.8692, I did the same for Ref.5270g.
In addition to convincing myself that I am in a position to wear this watch, the main reasons for my choice was the 18K white gold case, the eye-catching blue dial, the 41mm diameter which I finally found suitable for me and the wrist presence. The technical details, the history which can effortlessly be the subject of a book and the flawless craftsmanship are the other important details. The fact that the sub dials at 3 and 9 o'clock positions are not in line with the center is a detail that does not attract the attention of many watch enthusiasts but it is a privilege for me that cannot be ignored.
Of course, it is possible to say that it is an investment that protects its value. But considering that we could never own it but will pass to the next generation, it's not a personal investment.
It is a fact that this story is written out of my ideas. I can tell different stories for each watch I have at the moment. Besides being motivated for every model I add to my collection, I can easily say that I am influenced by different details. I will follow the same for my future watch buys. For example, I am busy today motivating myself for the superior German technology.
What I'm trying to tell you is that we have to buy the watches with the right motivations. I think that the watches bought without being ready and for the sake of having them only, will not be very permanent for a collector. Regardless of the price scale, I strongly recommend that you remember this article before your every watch purpose.