I've been wearing a Zenith El Primero Chronomaster Power Reserve -the one we have reviewed previously here in Horobox- for about ten days. I have asked myself the below question after a ten days test drive which I believe is enough to have an idea about a watch;
Why Should I Buy a Zenith El Primero..?
In fact, the best way to answer that question is given by looking from two different angles.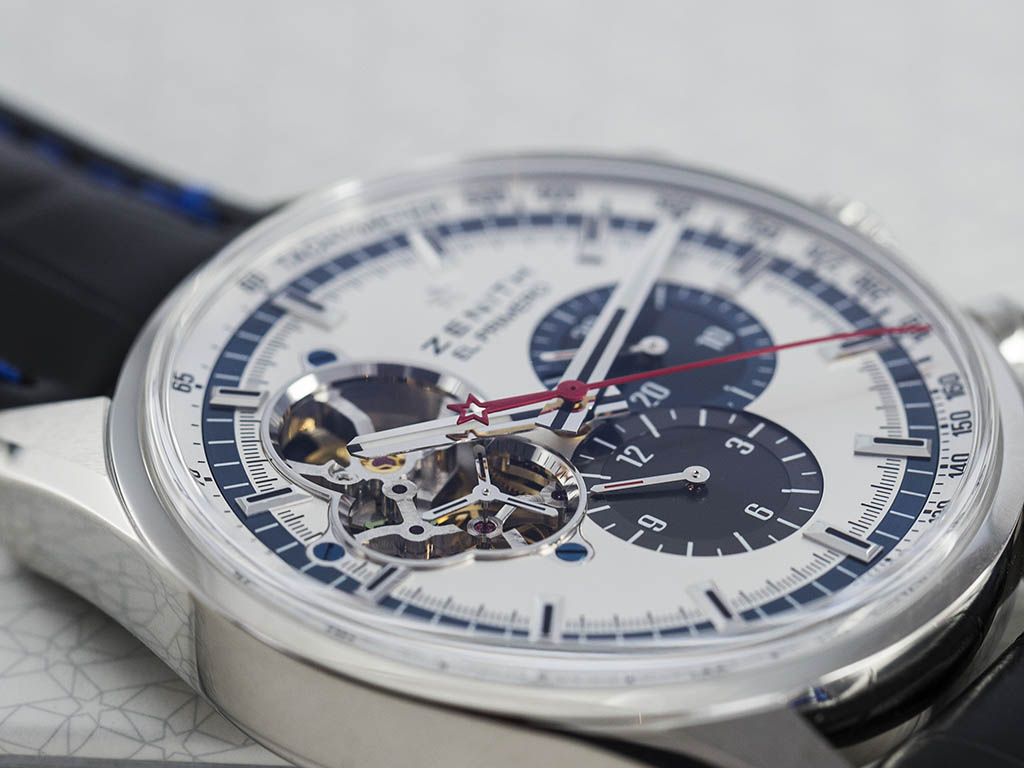 Let's put together the main answers to the question from the angle of an average user with an intention of seeing watches as plain accessories which should fit his/her character and the possible occasions.
BRAND PRESTIGE
You may not be a devoted watch enthusiast but, be sure that there will be plenty of them around. When it comes to the brand awareness, Zenith is an absolute star. A Zenith strapped to your wrist, especially an El Primero, will only be a symbol of prestige.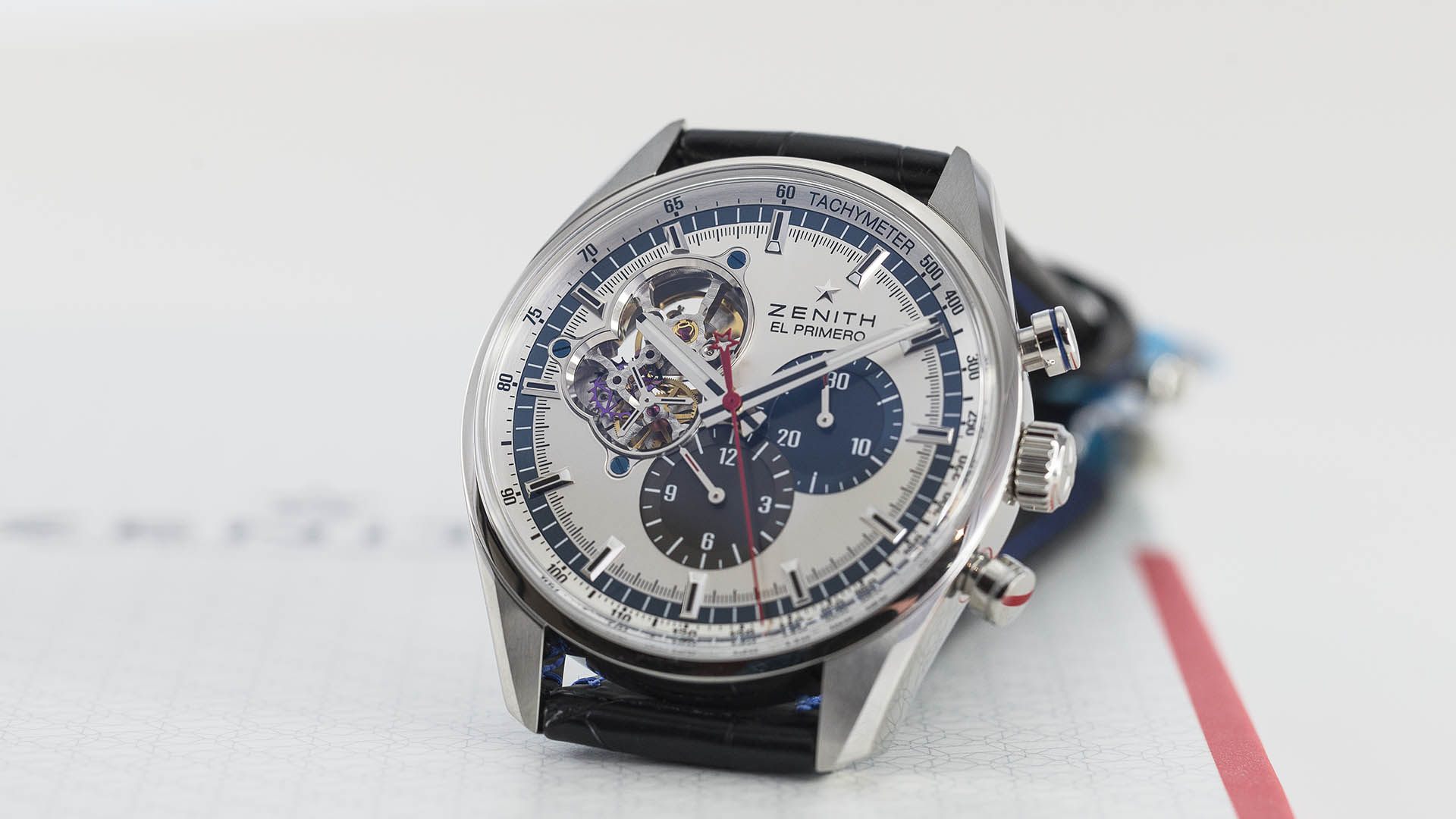 VISUAL APPEAL
Irrespectively of the model we chose from the El Primero Collection, we are not mistaken to say any timepiece out of that legendary product line will be more than enough to attract the attention of everyone including the ones with the most un-trained eyes. Offering different dial lay outs, brilliantly designed color combinations and breath taking complications housed in optimum sized cases, Zenith El Primero will always be your best companion in terms of being classy and stylish.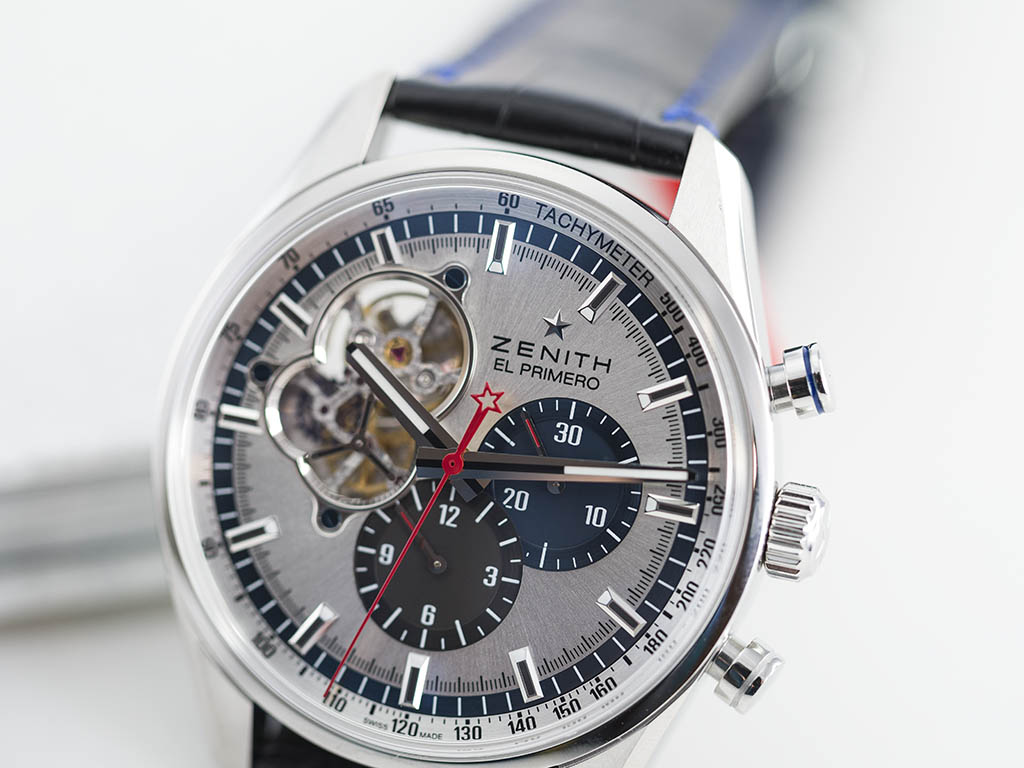 MANUFACTURING QUALITY
This major detail, which bears great importance for virtually everyone, is superbly fulfilled with the outstanding build quality of Zenith El Primero timepieces. Whether it's the materials used or the craftsmanship involved, Zenith El Primero watches perform flawlessly.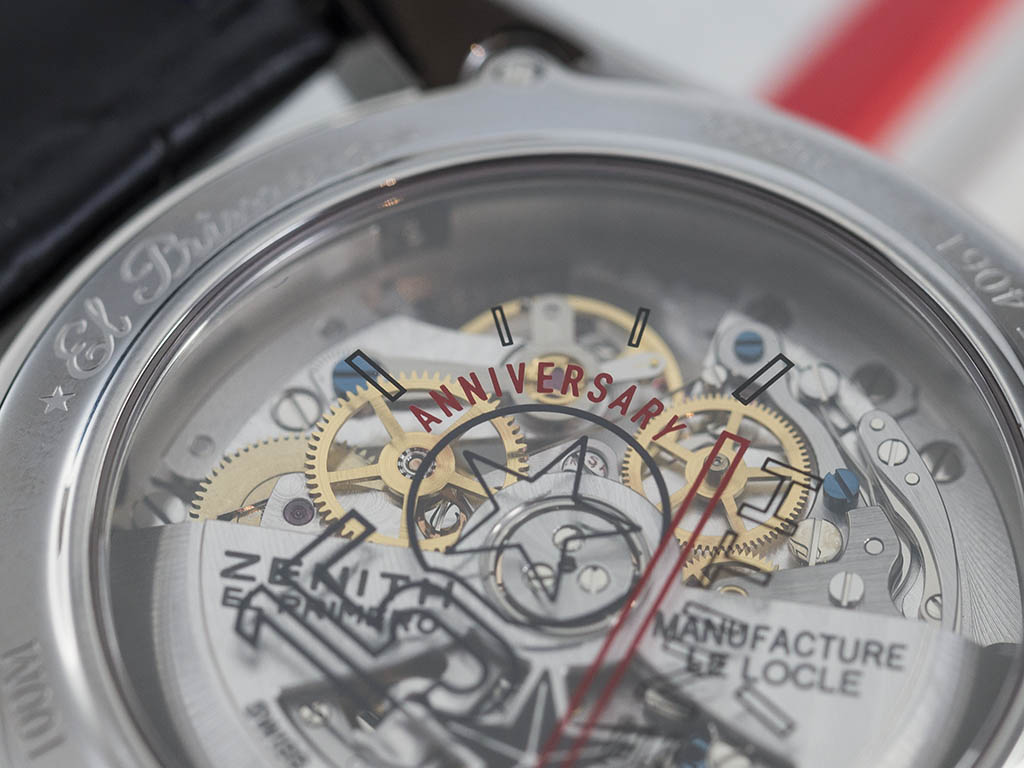 PRICE / PERFORMANCE
Zenith El Primero Collection features luxury timepieces. Therefore it's hard to call them budget friendly as they are mostly retailed for 10.000 CHF or more. However, they offer a plenty of advantages when compared to the equivalent priced rivals from other brands.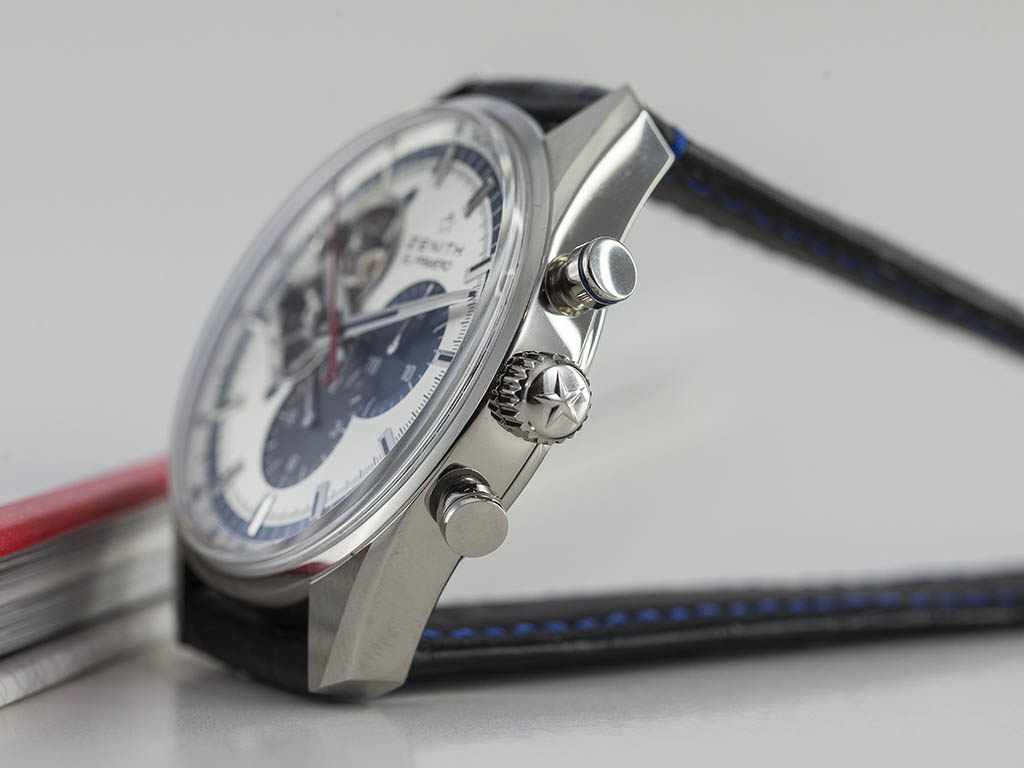 When I think of a loyal mechanic watch aficionado being asked the same question, I imagine more exciting answers.
Recently, I participated to a meeting with my loyal watch friends wearing the Zenith El Primero Chronomaster Power Reserve. Besides being the star of our pleasant get together, that stunning watch gave us the opportunity to have a very nice chat about the El Primero movements.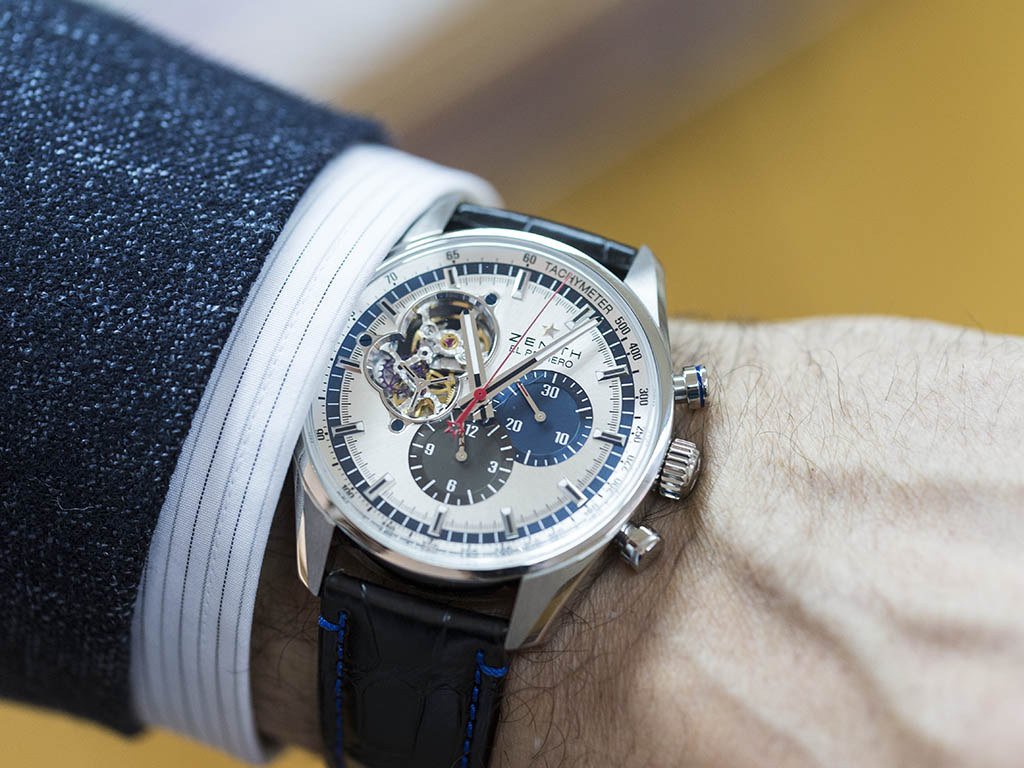 I started my speech with the words " While the world was shaking about the moon walk in 1969, there was also a horological revolution going on.. ". El Primero owns many stories in its glorious heritage like being the very first column wheel automatic chronograph.
In 1975, the production of El Primero was discontinued due to the growing interest for Quartz watches. Interestingly, the design was saved by Rolex who was looking for a reliable automatic chronograph movement for its sports chrono model Daytona. By 1983, Zenith practically cleared its El Primero movement stocks, thanks to the inquiries received from Rolex and Ebel, and started to produce El Primero movements again.
In the meantime, the movement's 36000vph beat rate is alone enough for buying an El Primero watch. Being quite rare in late 60s, this beat rate is still un-common for the majority of mechanical movements. Practically explained as "more than usual beat count per hour", hi-beat chronograph movements allow time to be measured with 1/10 second intervals.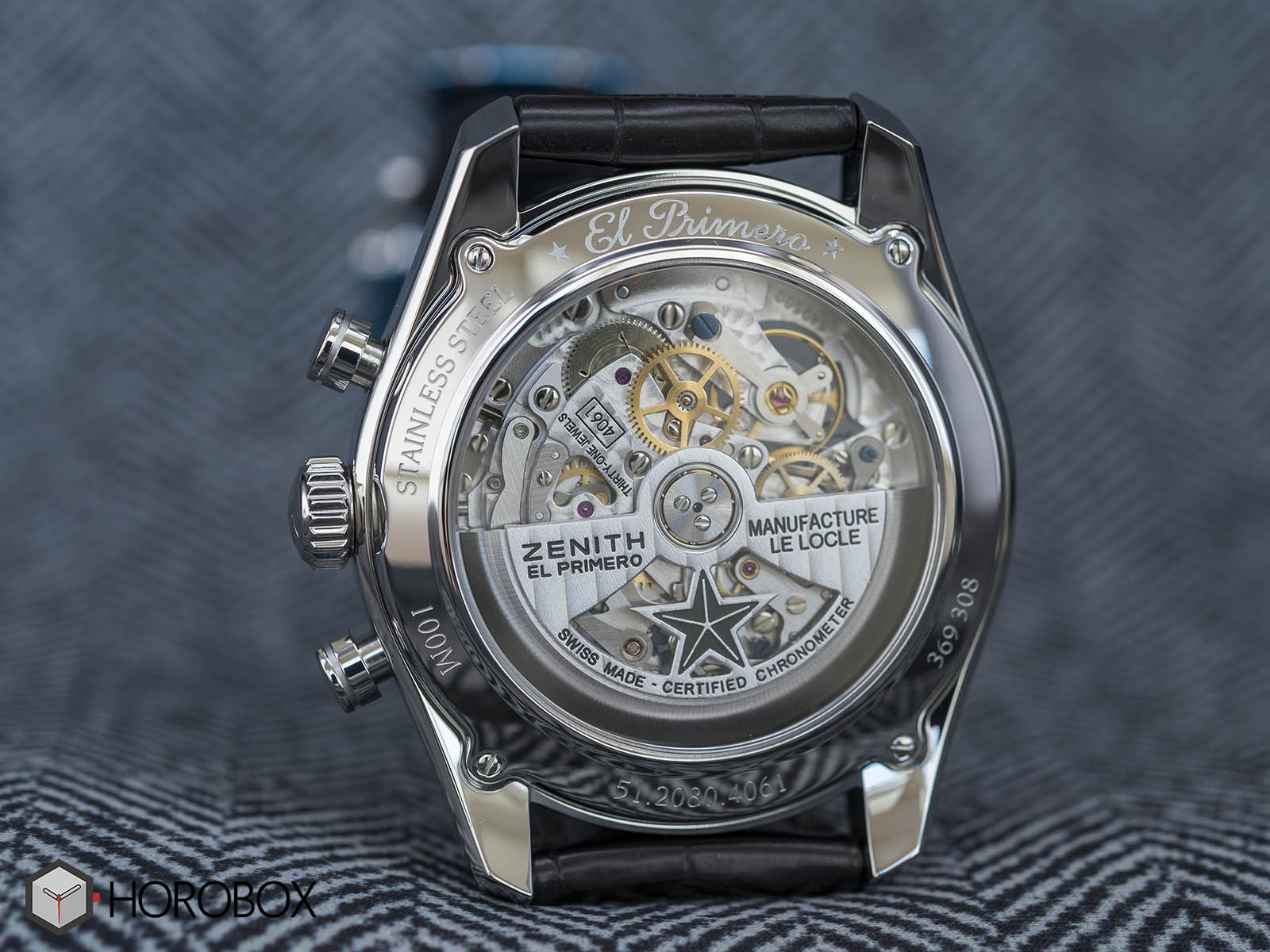 I have used many watches from different brands through the years I spent in watch hobby but, this was the first time I had the opportunity to take a Zenith El Primero for an intense test drive. I believe El Primero is a very versatile collection which offers brilliant versions for a wide spectrum of age and style. If the numbers are working for your budget, I strongly suggest giving it a try as it's just a matter of time for me to get one for my humble collection.