In the history of Patek Philippe model 3940 with the reference number 3970 was respected as the most popular complicated timepiece, whose lifetime lasted 20 years.
Patek 3970Patek 3940
Patek Philippe 5140, which we are examining today, was manufactured and released in 2006 as a follow-up of the model 3940.
Beside the variations in yellow, white and red gold the timepiece with the legendary caliber 240Q was put on the market also in platinum version with blue dial.
Crafted entirely in the manufacture's high-level horlogerie workshops the self-winding caliber with its ultra-thin profile was equipped with the perpetual calendar, one of the most important complications of the watch making history, still used in nowadays collection of Patek Philippe.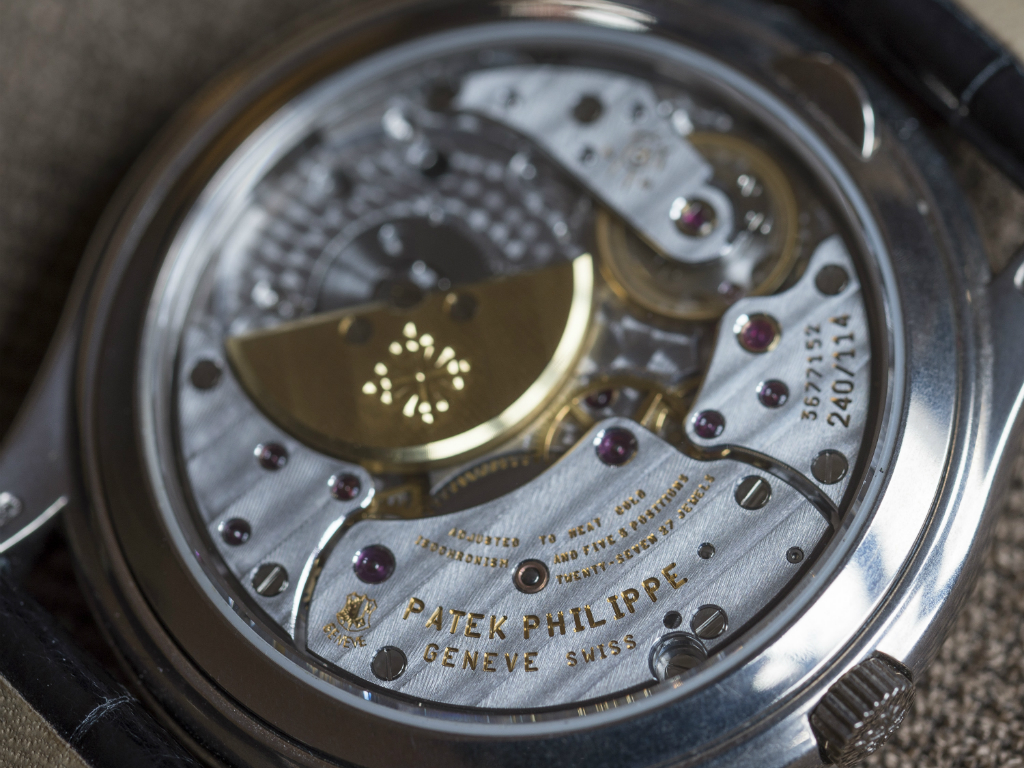 Thanks to the perpetual calendar you don't have to correct date, the timepiece can display it over years exactly the moon-phase can be followed through an aperture at 6 o'clock.
The smaller hand into the moon-phase indicator displays month days. With the indicator at 3 o'clock you will be able to follow year and month. Day of week and 24-hour indications are placed on the dial at 9 o'clock.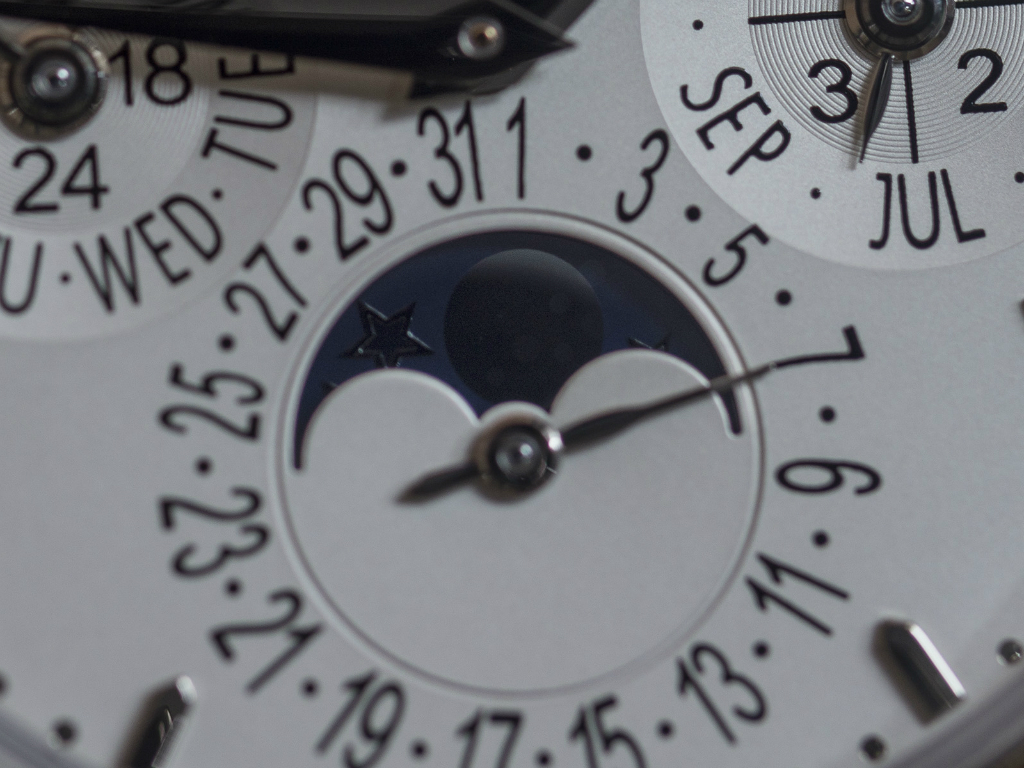 To wind up the watch you only have to pull-in the crown once. Via 4 buttons within the case date and moon-phase can be set.
With the little metal tip, which you receive together with the box, you can adjust week day by pushing on the button at 9 o'clock, month at 11 o'clock and at 1 o'clock you can adjust the time.
The button at level 6 o'clock is used to correct the moon-phase.
The most attractive feature of the perpetual calendar complication is doubtless the fact that with a mechanical memory spanning the calendar displays the correct date, as well as February 29 leap years.
In the videos below you can watch how the date indicator moves from 28th to 29th of February and then to 1st of March :
Such a skillful caliber in an ultra-thin case with diameter 37.2 mm awakes really admiration.
5140 is as lightweight as comfortable, that you'll almost forget it on your wrist. A power reserve of approximately 45 hours is nowadays not too much but for this type of timepiece fair enough.
The sapphire crystal of the watch is treated with an anti-reflecting coating. Due to that the dial is visible with all its beautifulness. Through the sapphire glass back case the sophisticated movement can be watched with admiration
As accessory you will receive a interchangeable white gold sapphire glass, which you can change easily on your one.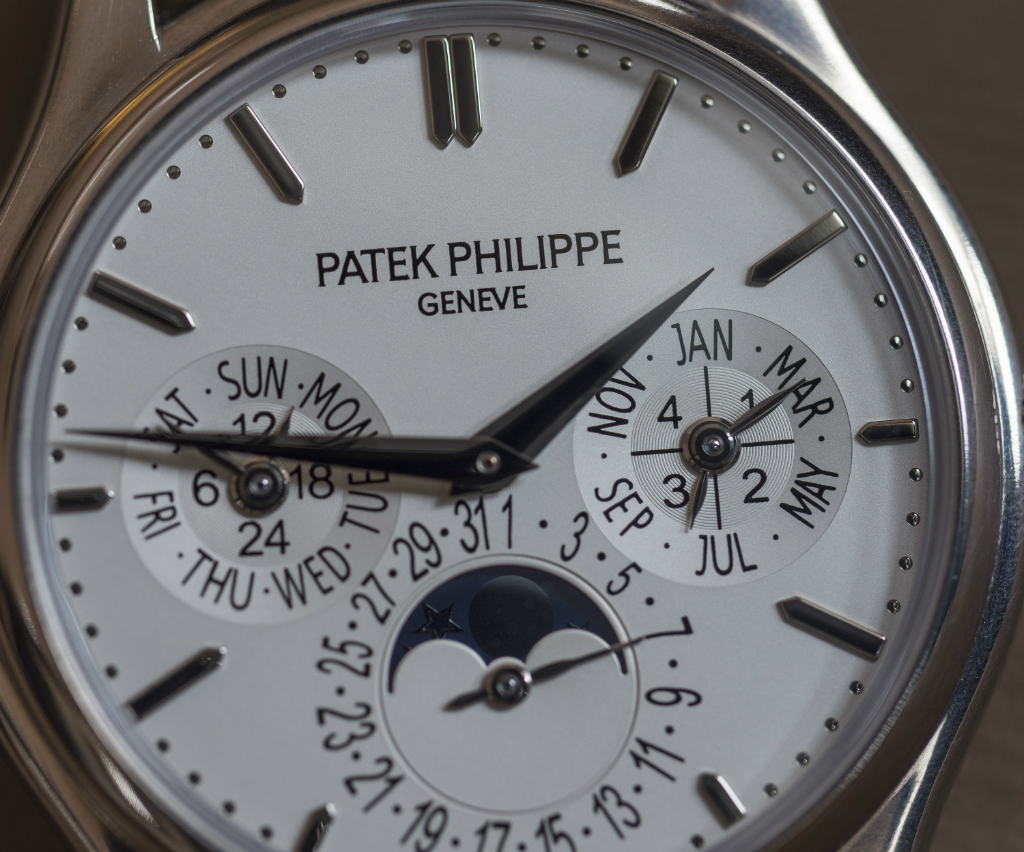 The glossy black alligator strap with fold-over clasp quite enhances the comfort of the timepiece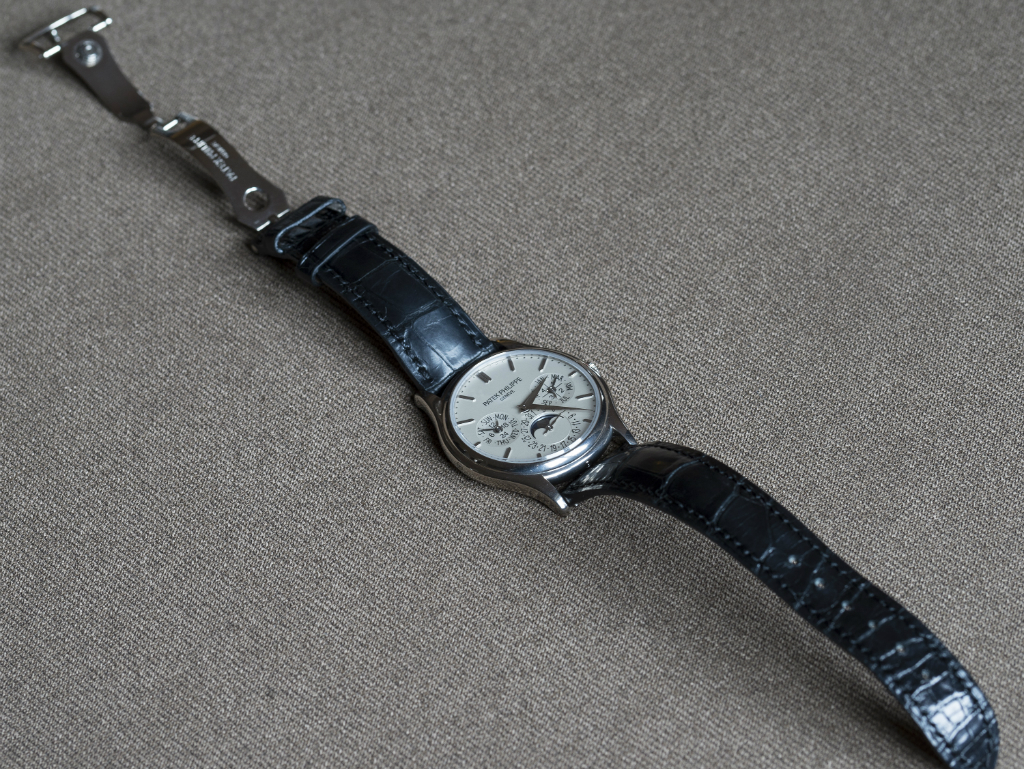 Patek Philippe was always known as one of the high level brands under the World watch maker industry and 5140 gives the customer a very good feeling. Small but attractive, it gets full marks from us for comfort and the beautiful look on the wrist. Comparing it with its similar featured competitors the price is acceptable and we as Horobox will suggest the model doubtless. (click on the photos to watch)