Jaquet Droz is a well known brand with its hi-end timepieces and the trade mark songbirds fof Swiss Jura figure. Petite Heure Minute Relief Seasons is a perfect masterpiece for the brand's traditional watchmaking style featuring the trade mark songbirds in the center.
New Petite Heure Minute Relief Seasons timepiece comes in two versions (in 18K white and red gold), both sporting the historic brand's three centuries old craftsmanship. Both versions are offered in limited editions of 88 pieces only and certainly there will be spring and summer versions created in the future.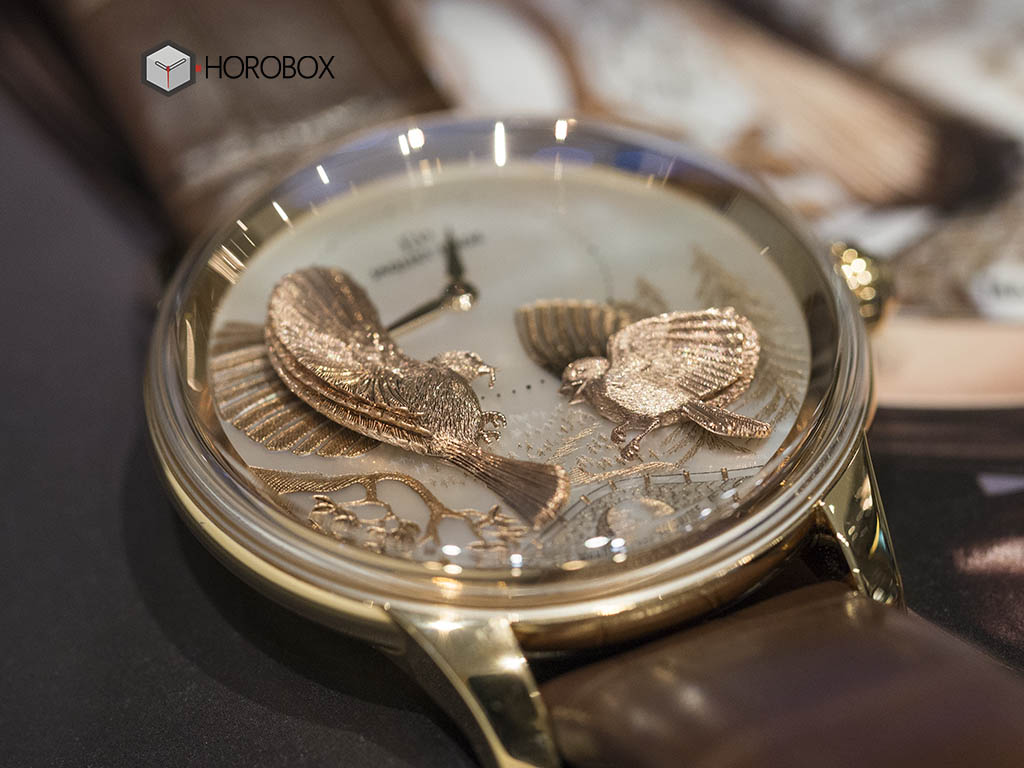 Here we are with this fascinating timepiece in 18K red gold
The 41mm x 13.7mm measuring round case is made of 18K red gold. While the case gets a little of the attention as the most eye catching part is surely the dial, the case itself wears quite nicely on the wrist. Surprisingly thinner than I expected, the beautifully finished case successfully expresses the brand's level of artistry and high-end craftsmanship skills. The inner bezel is beautifully mirror polished to bring out the masterpiece on the dial.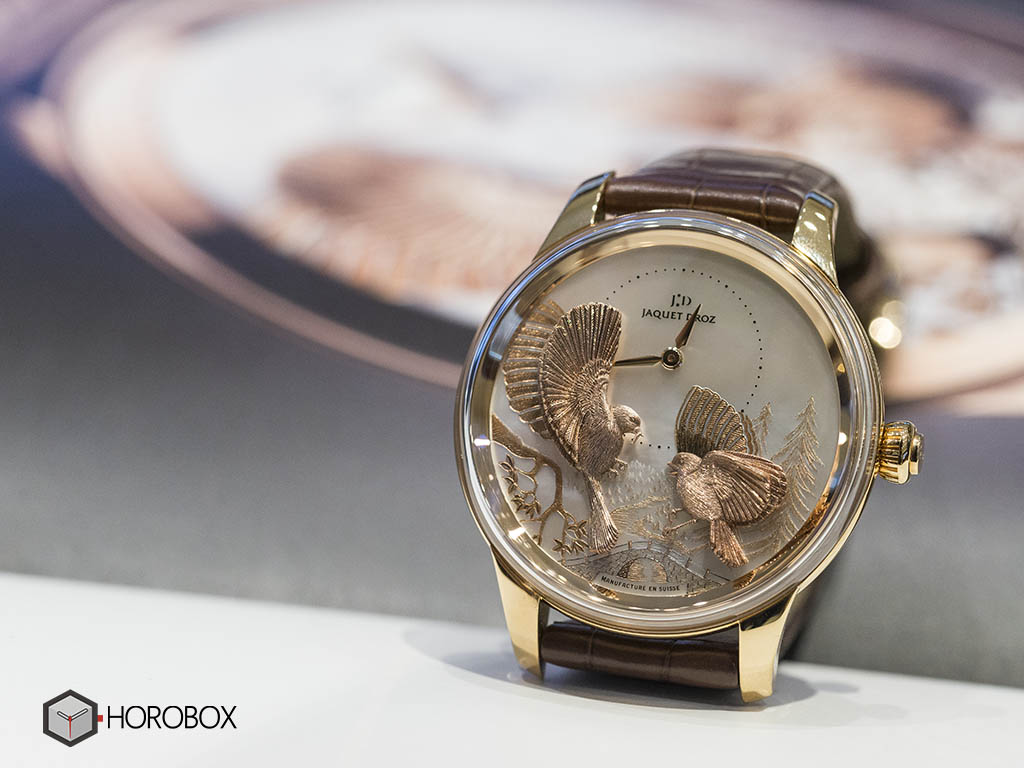 The domed type winding crown is made of 18K red gold as well.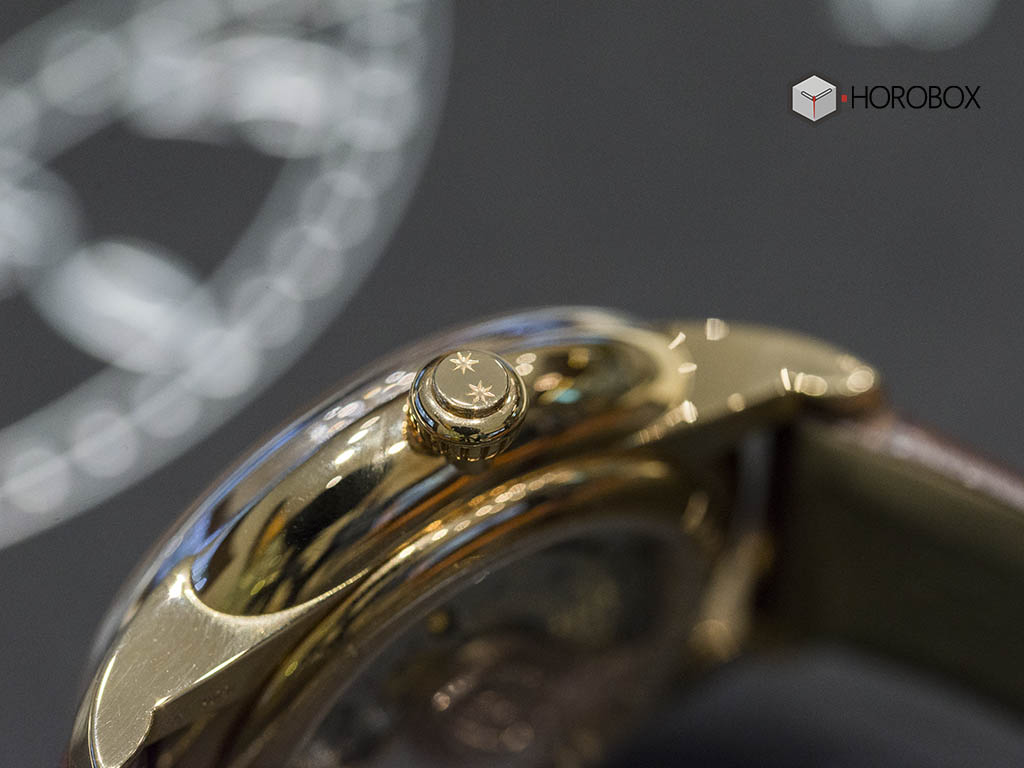 The caseback of the watch is another demonstration of the brand's expertise. Through a sapphire crystal, you can observe beautifully executed self-winding mechanism, with a golden oscillating rotor, featuring a fascinating engraving that recalls the shape of the bird.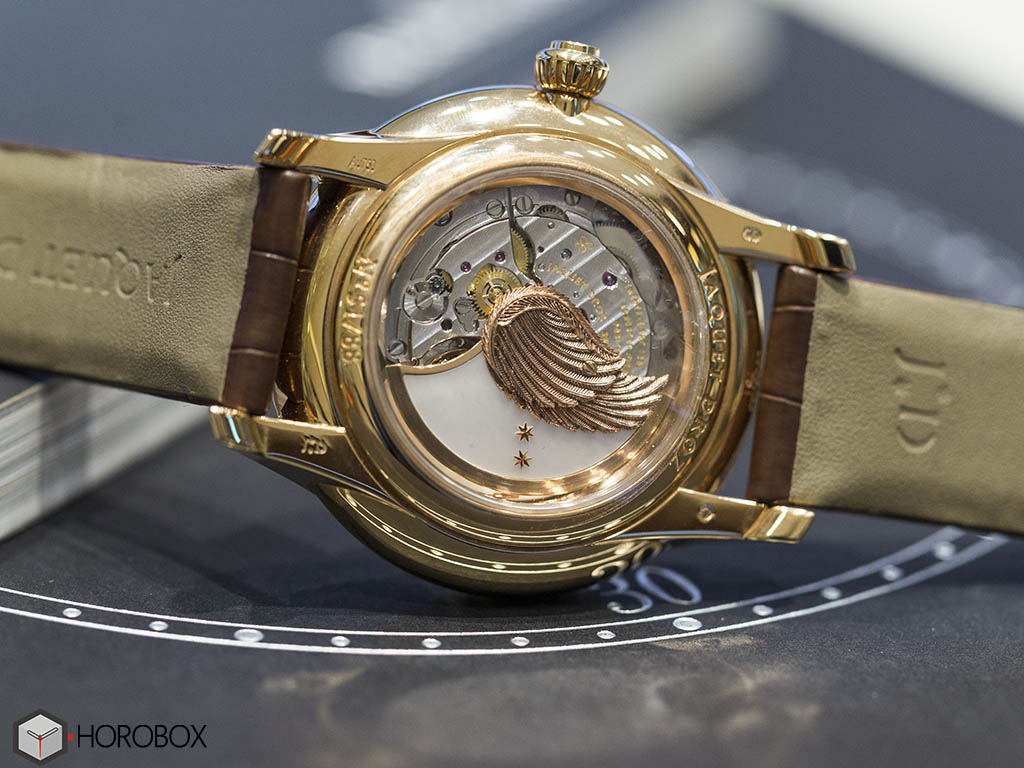 The Jaquet Droz timepieces showcase the remarkable craftsmanship and tremendous level of detail. The dial features hand-engraved mother-of-pearl, the birds so delicately sculpted and engraved in gold, then applied to the dial and painted. As always, nothing has been omitted from this three-dimensional work of art.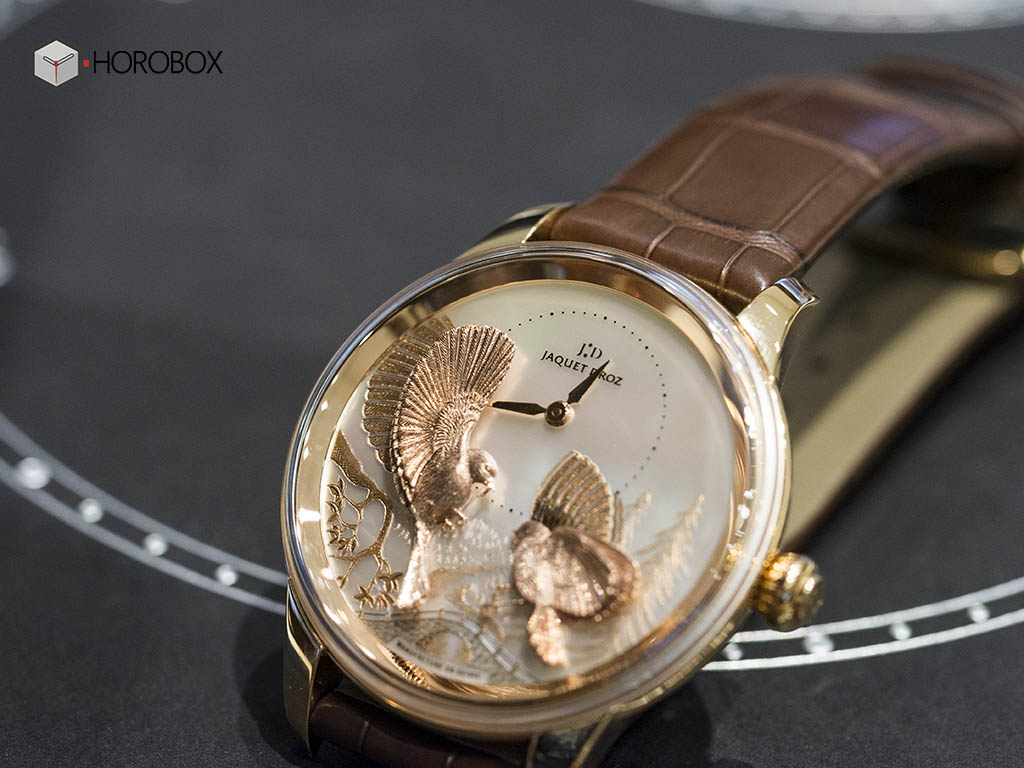 The watch is completed with a perfectly matching brown leather strap and an 18K red gold folding clasp. The inner bezel is beautifully mirror polished to bring out the masterpiece on the dial.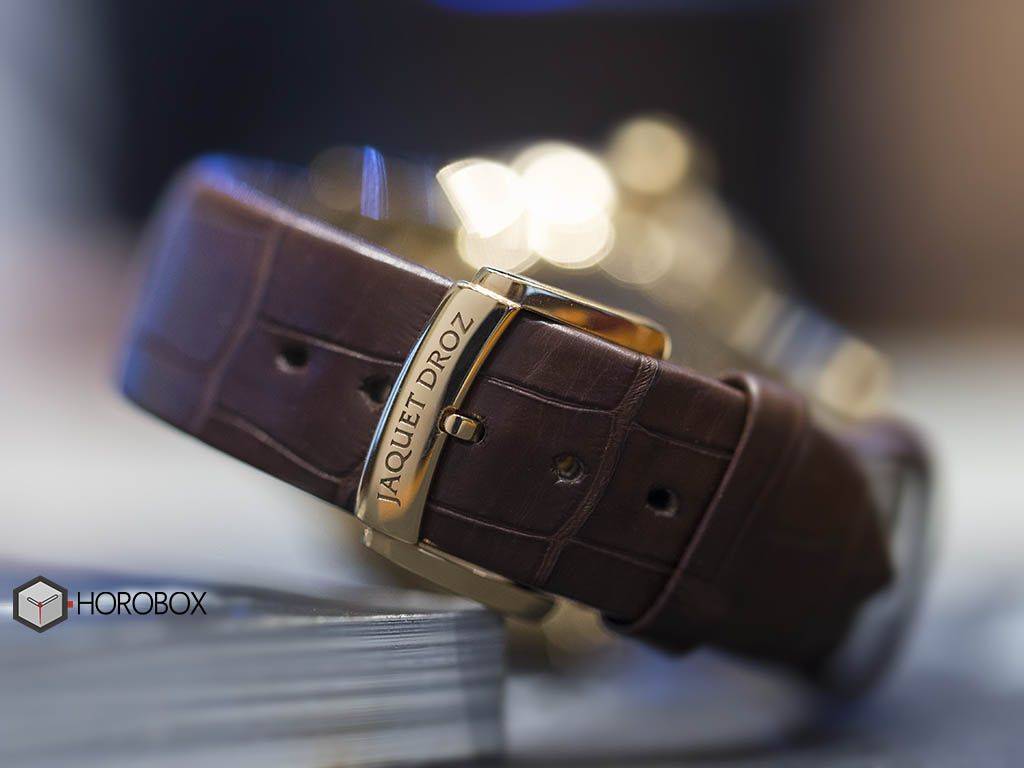 The mechanism oscillates at the frequency of 28'000 beats per hour and provides a superb power-reserve of 68 hours.