Patek Philippe's Haute Horlogerie exhibition in Singapore opened its doors to visitors.
Within the exhibition, many special topics are included from watchmaking to artistic techniques. Given the importance of the Far East and especially the Singapore market for Patek Philippe, you can imagine why such a special exhibition was held on the other side of the world.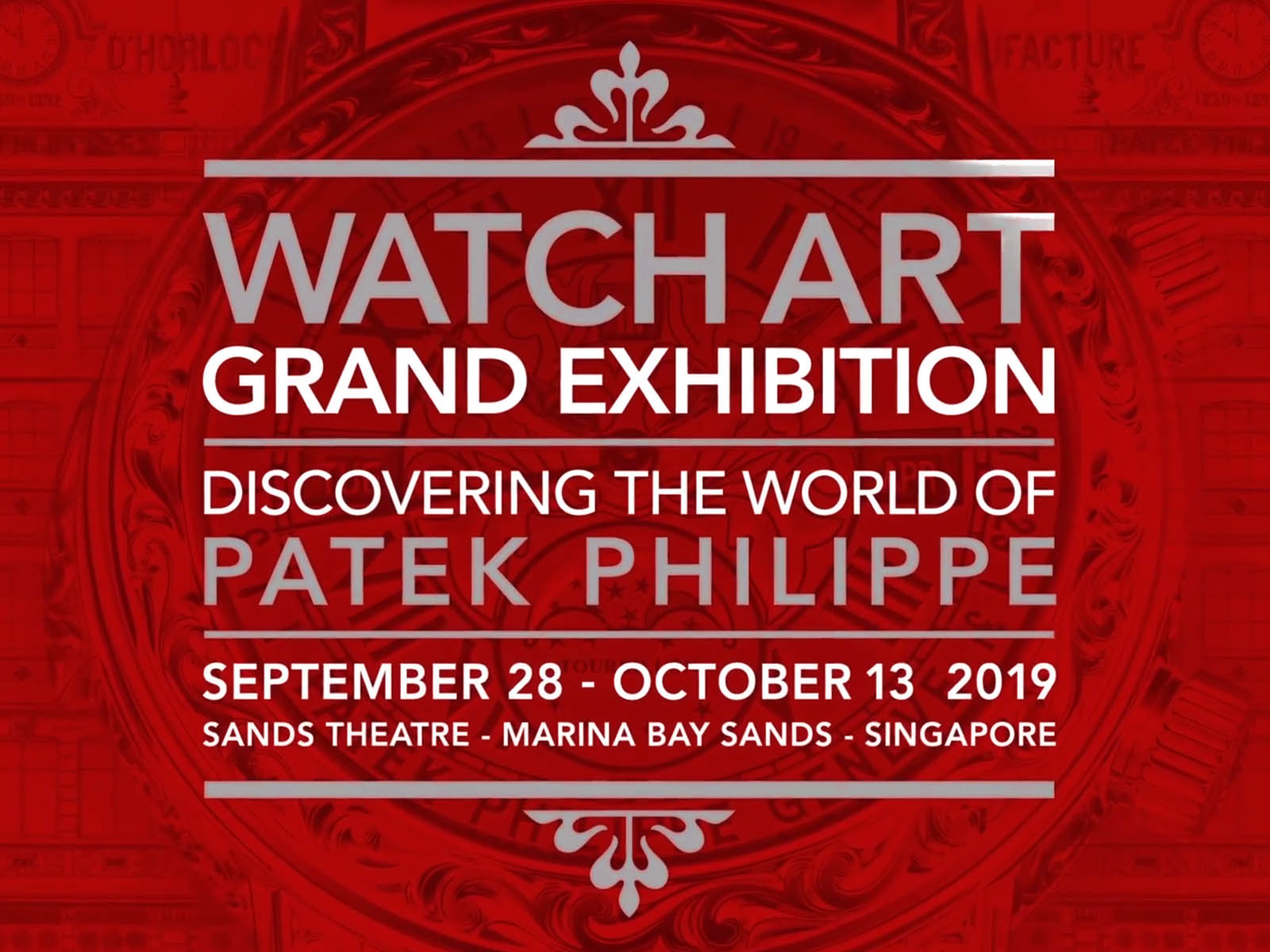 This year, Patek Philippe welcomes visitors with very special surprises. The first show of six different watches designed and manufactured specifically for the Singapore market is also within the scope of the exhibition. The models, which will be produced in limited numbers, vary on a wide scale from relatively accessible steel watches to highly complicated versions.
The first model introduced is the Aquanaut Singapore 2019 Ref. 5167A-012. The model is based on the standard version but accented with red details and a red strap. Limited to 500 units only, the model comes with a price tag of 22.400 CHF.
The Aquanaut Luce Singapore 2019 Ref. 5067A-027 model, which is a women's timepiece, is limited to 300 units only and adorned with pink accents including the strap. The list price of the model is 19.900 CHF.
The latest model for women, Calatrava Pilot Travel Time Singapore 2019 Ref. 7234A-001 features a stainless steel case, a gray dial, and a light blue Cordura strap, which are not included in the standard series. The model is limited to 400 units with an MSRP of 34.000 CHF.
When we increase the dosage of complications, two eye-catching models welcome us. The first one is the World Time Chronograph Singapore 2019 Ref. 5930G-011, which is limited to 300 units and is equipped with a gradient dial from red to black as well as a World Time bezel featuring Singapore instead of Beijing, the list price is 74,000 CHF.
The other high complication model is the World Time Minute Repeater Singapore 2019 Ref. 5531R-013. The model, which is limited to a span of 5 pieces only, is equipped with an enamel dial featuring a hand-painted picture of Singapore's city center. The price of the watch with World Time and Minute Repeater complications is 540.000 CHF.
Finally yet importantly, the Minute Repeater Tourbillon Singapore 2019 Ref. 5303R-010 model will be limited to 12 pieces only. The model, which has special complications such as Minute Repeater and tourbillon escapement accompanied by a skeleton dial that has been applied to the highest standards of Patek Philippe, is available with an MSRP of 590.000 CHF.
All watches are available from Patek Philippe boutiques throughout Southeast Asia and Singapore. Unless, of course, they are not already sold.