Romain Jerome is a boutique brand ( established in 2004 ) which is well known for it's unique designs and extraordinary materials in their time pieces. From parts of Titanic to Apollo 11, materials from lava residues to moon dust, there a plenty of extreme materials used within the watches.
Let's have a close look to this extraordinary time piece housing real parts of Titanic resting below 3567meters deep.
With it's 50mm diameter case, Steampunk Metal Auto may not be listed under comfortable section however, I believe the specialty of the watch can not be expressed strongly with a compact design either.
We see the rusted parts of the Titanic which has been under water for 103 years.
The screw down winding crown is designed in a unique way which matches the rest of the watch nicely. The screw detail on the winding crown can be seen on the other parts of the watch as well. Despite the screw down winding crown and case back, the water resistance is set at a remarkably lower rate as WR30M which stands out as a weakness for a sports watch like that.
The dial lay out is a bit confusing. While the 12 and 6 markers are designed in Roman numerals, the most of the confusion comes from the connection points located at four corners of the case. Those four pistons provide the connection of the dial and the movement.
There is no second hand employed at the watch. This is carried out by a propeller located at 9 o'clock position which boosts the coolness factor.
The hands are slightly filled with SuperLuminova at the tips. Other than that, the watch is pretty weak for night time visibility.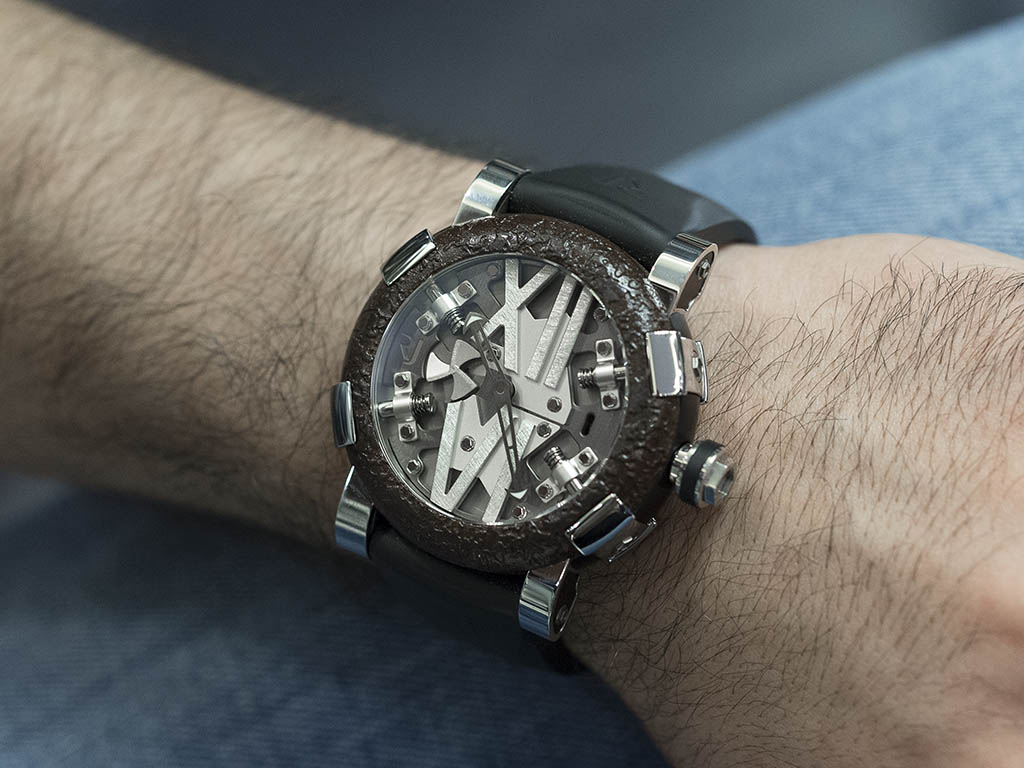 The watch is powered with the in-house Caliber Ref. RJ001AS which offers 42h power reserve when fully found. Due to the solid case back, the 23 jewelled caliber can not be seen.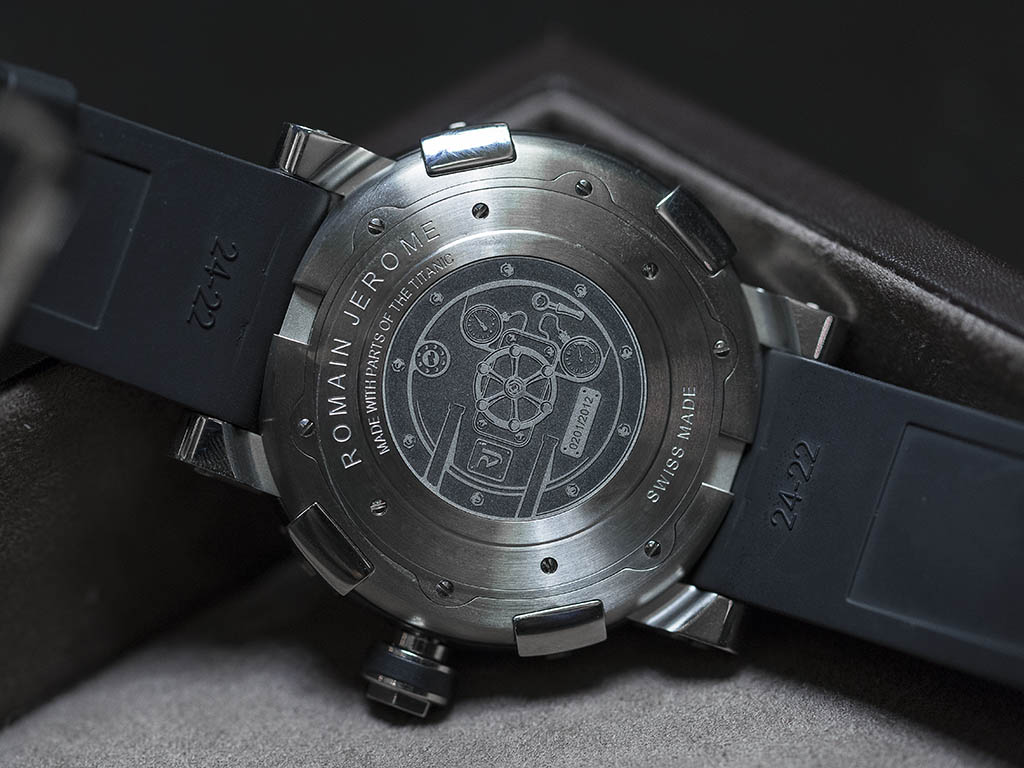 Steampunk Metal Auto comes on a thick rubber strap with a metal buckle. Both parts sport the Romain Jerome emblem. There is also a leather strap option as well.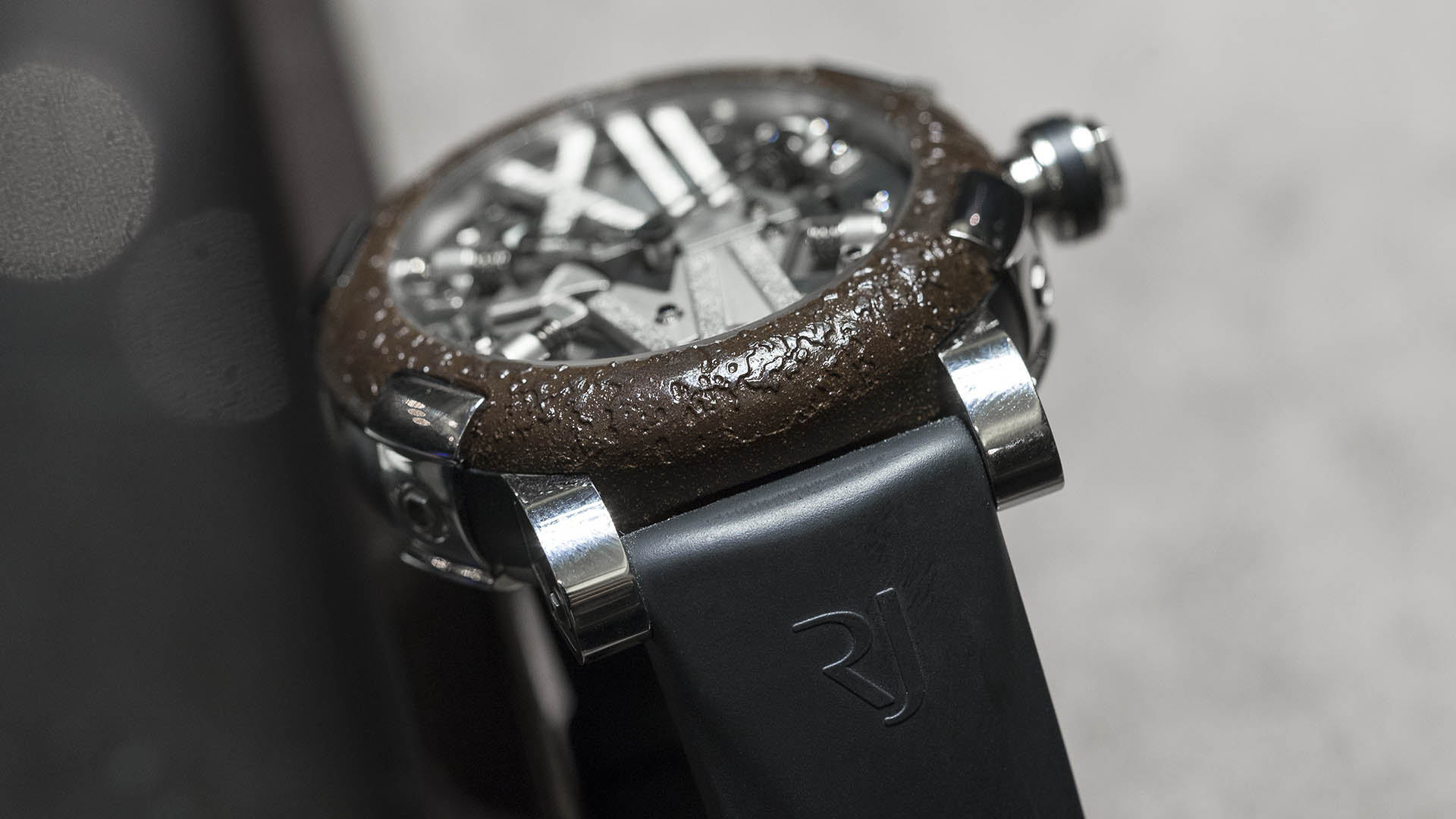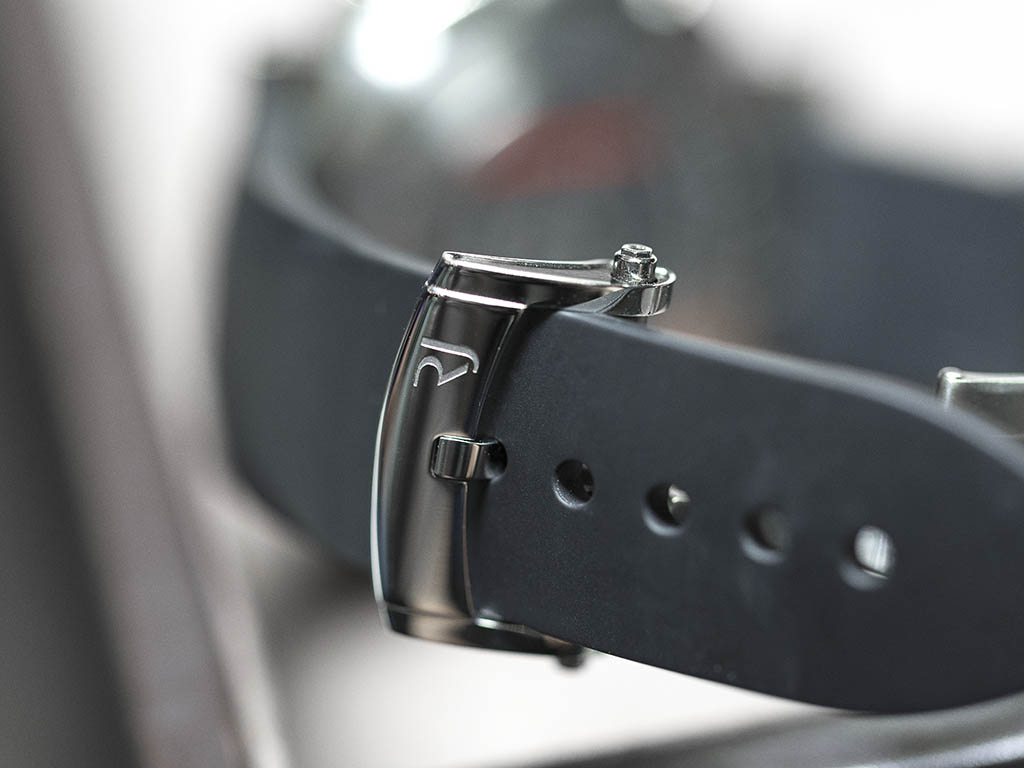 I like the Romain Jerome Steampunk Metal Auto for it's extremely unique design and materials. Being limited to 2012 pieces only is a nice touch for exclusivity as well. Having a piece of Titanic blended with today's modern technology and unique designs is quite a rare occasion for a time piece.