For years, you probably have read many articles about collecting in different medias. Everyone is focused on the questions like what is a collector and how you can be one. However, there are certain challenges in being a collector.
In fact, I gave some advice on how to become a collector with main titles some time ago. I received dozens of e-mails after that article which obviously drew a great deal of interest. I can say that the spirit of collecting exists in the DNA of many people. I am sure many of us blew money on different things just for the sake of collecting. We have no right to complain as everything in life has a price. The difficulties of being a collector are also a part of that price to be paid. Most of those difficulties are created by the collector, and they have enjoyable sides. But on the other hand, there are those challenges that emerge beyond your control which are not easy to deal with. So, what are they?
NEVER ENDING QUESTIONS
Somehow, you had a reputation for being a collector. You are toast! Even doctors do not suffer as much as you do. Anyone who had a question in his/her mind about the object you are collecting (timepieces for us), comes directly to you.
- Where can I change my XXX brand watch's battery?
- I have a friend who has a pocket watch that used to be his/her grandfather's. How much does it worth?
And many more unrelenting questions like those. OK buddy, have you ever ask me what am I collecting? I am a Paneristi. I have 37 Panerai watches. You ask me about Bonati and I'll tell you his birthday? You ask me about SLC and I'll write you a book about it. But honestly, I really don't know where you can get your watch's battery replaced.
- There's a 50% discount on this watch at Amazon. What would you say?
- Go get it tiger :)
DEALING WITH MEANINGLESS CRITICISM
One of the most enjoyable aspects of collecting is to share. I love to spend time with my watches but I also like to spend time with people who have the same hobby with me. What could be better than sharing the story of my "Stick Dial", "Pepsi" bezel, 2009 production, card-certified, never polished Rolex GMT Master II with friends about collecting watches? I just light up my cigar and start telling about it. Well, do you know that these stories turn into nightmares for you if you got caught by someone who does not understand about all those features? Have you ever witnessed the reaction of that someone when he/she hears that you paid a premium of US $ 2,000 just to have those features?
- Did you really paid that much?
- My friend has the same watch. He got it much cheaper.
Perfect. Go tell your friend to cheer up than. Why are you fiddling with me? As if your friend was the one who paid for my watch and set the global market for Rolex. It's a Stick Dial, pal. Go find me another one and I'll buy it right away. By the way, have you ever heard about something called Caliber Ref. 3186?
TO BE THE TARGET OF ALL SELLERS
- How are you Mr.OAL? We are expecting you at our boutique at your convenience sir.
OK, I'll be there but you called me to tell exactly the same thing three days ago. Collecting watches is not my only thing in life. I have other occupations. I travel, I meet with people, and I have guests to welcome. Not long after, there comes another call from a different boutique telling you that ultra-rare limited edition model has finally arrived and exclusively reserved for the devoted collector like you. Ultra-rare? Mate, that watch is limited to 1952 pieces. Can you imagine how long you have to wait for those 1952 pieces to be sold? Limited edition huh? Thank you, but I am in a meeting right know. Give me a break please.
DEALING WITH ENEMIES OF YOUR WEALTH
Not every hobby has to be expensive. You do not have to spend a lot of money in collecting either. Nobody talks a word about someone buying himself/herself a 150.000 USD watch but when you spend a couple of thousand bucks for a total of 20 different timepieces you're toast as well!
- Man, he just got another watch. Where does this money come from?
I buy it with my own money. It does not interest you at all. Find other things to talk about. How do you know how much I paid for it? Do I make comments on your luxurious car you purchased with payments by a 48 months installment? Do I talk about your 50 USD so called Cuban cigars that you know nothing about their culture and how to smoke them?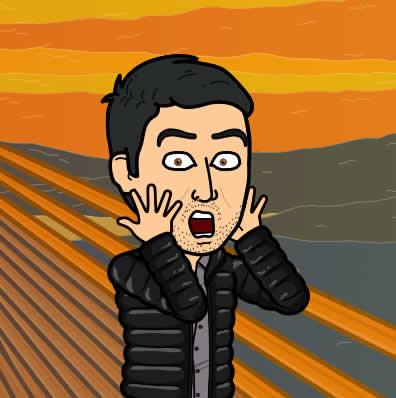 FACING WITH THE SARCASTIC BEHAVIORS OF THE FAKE WATCH USERS
- He paid 8000 USD for this watch! Can you imagine? Look at mine, it looks just the same. It's A+++ quality after all. It's a steal for only 130 USD.
Are you serious? Is it exactly the same? Oh I wish you told me before and I wouldn't waste my money. Have you read our aggressive editor Witch Watch's article about the guy with the fake watch? You better read it first and then come up with your fake watch suggestions.
We collect those objects for pleasure. Not to show off. And if we do show off with them, we do it right. We do not demean ourselves like you do. You poured your 130 USD down the drain rat hole. I wish you happiness with that watch which will turn in to a fish tank right after you have washed your hands while wearing it. But hey, you can get one anytime for another 130 USD, right? Mind your own business mate and stay out of mine.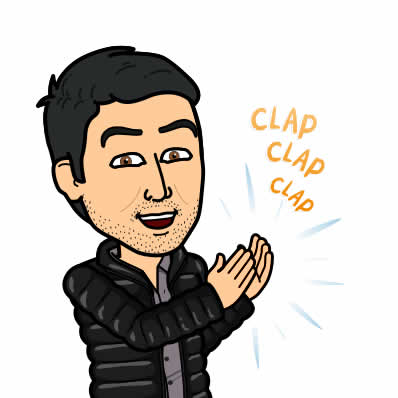 PROVOCATIONS OF OTHER COLLECTORS
This is a problem of its own. Okay, maybe the condition of the watch I bought is not good. Or maybe I paid a little too much, but at the end of the day this is one of the facts of the business, isn't it? Do we always have to do everything right? You've got a better one, for a better price. Well, that's nice. Then let me learn and improve myself. What is the use of saying "that man doesn't know the drill" around and criticizing that much? Even Maradona missed some penalties. Shit happens...
Obviously, there are a lot to add to the list but I think that's enough for now. Being a collector is not an easy task and it has its own difficulties. You guys try to stay away from them and do not focus on anything else rather then what makes you happy.